One third of the people who transferred out of the British Steel Pension Scheme (BSPS) since its restructuring was announced last year received "unsuitable" advice, according to the UK financial regulator.
In a letter to the UK parliament's Work and Pensions Select Committee, Financial Conduct Authority (FCA) chief executive Andrew Bailey reported that 33% of cases reviewed by the watchdog contained unsuitable advice, and in a further 16% of cases it was "unclear whether the advice was suitable or not". Just over half (51%) of cases were suitable.
The scheme's trustees are finalising the details of a restructuring project that will see a portion of the membership taken on by the Pension Protection Fund (PPF), while the bulk of members and assets will be moved to a new defined benefit (DB) scheme with lower indexation but still backed by BSPS' sponsor, Tata Steel UK. It is set to take place in March this year.
More than 2,000 people have so far transferred their pensions out of BSPS rather than choose between the PPF and the new BSPS, Bailey said. Allan Johnston, chair of trustees, told politicians in December that more than 12,000 people had requested a quote with a view to potentially exiting the scheme.
"Our work on BSPS is not finished, and we are continuing to take action where we have concerns," Bailey said. "We have written to all pension transfer advisers in the UK to remind them of their responsibilities and our expectations."
The regulator has contacted hundreds of advisers and a number of personal pension providers, as well as writing to British Steel members that had requested transfer quotes and those that had already transferred out.
Pension transfers: In or out?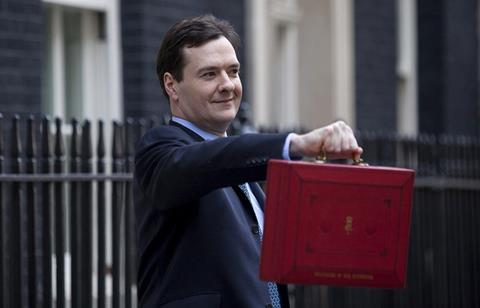 Members of DB pension schemes in the UK can transfer their accrued pension into a defined contribution (DC) scheme if they are more than a year away from retirement.
Demand for such transfers has risen significantly since DC savers were granted more flexibility regarding access to their payments as part of reforms in 2015. The UK tax authorities reported last summer that £3.5bn was withdrawn from DC schemes in the first half of 2017, and £5.7bn during the whole of 2016.
Last summer, the FCA outlined some concerns about the so-called "pension freedoms", warning that some consumers risked paying too much tax or ending up in unsuitable products.
NEST, the DC master trust set up to enable auto-enrolment in the UK, has also warned that pension freedoms could undermine efforts to get more people to save for the future.
In his letter, Bailey outlined the FCA's work on assessing the suitability of pension transfer advice. The regulator has been carrying out supervisory exercises since 2015, he said.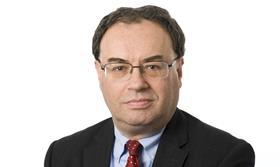 Despite the level of unsuitable advice connected to BSPS transfers, the figures compared favourably to two previous assessments carried out by the regulator.
A review carried out between October 2015 and March 2016, covering 29 transfers, found just seven (24%) were suitable. A second review of another 71 files found 38% to be suitable. A third review is ongoing, Bailey said, and a fourth is in the planning stage. The fourth review will cover the entire UK market.
FCA rejects politicians' criticisms
Last week, Work and Pensions Select Committee chairman Frank Field lambasted the FCA's response to advice concerns surrounding BSPS.
In a statement, Field said: "I have already described the FCA's action on BSPS as grossly inadequate, and these responses do nothing to increase my estimation."
He added that the regulator risked "sleepwalking into yet another huge misselling scandal".
It followed comments made by Field and other committee members during a hearing in December, when Megan Butler, the FCA's director of supervision, came under fire for not being able to name firms banned by the regulator from providing pension transfer advice.
But the FCA's chief executive rejected this criticism, arguing that the committee had not taken into account all the FCA's work on BSPS and pension transfers in general.
"We wholly reject the committee's conclusion, and fundamentally disagree with the sentiment we may be 'sleepwalking into another misselling scandal'," Bailey wrote. "I am concerned the committee's conclusion does not show the full scale of the work we are doing, nor does it factor in the role of other organisations in what is a coordinated exercise."
Bailey also accused committee staff of being "flippant" in its correspondence with the UK media and highlighted that the regulator had not been informed of the committee's criticisms prior to the statement being issued to the press.