Achmea will keep on incurring costs in the coming years stemming from its decision in 2016 to cease its administrative services to mandatory industry-wide pension funds.
The Dutch insurer's new subsidiary Achmea Pensioenservices (APS) lost €29m last year, an increase of €13m relative to 2017.
Publishing its annual results for 2018, Achmea attributed the increased loss to its strategic choice to stop providing services to industry-wide schemes. A spokesman for the company said the costs of phasing out old IT systems would continue to affect profits in the coming years.
"As a consequence, APS will also make a loss this year," he said.
Last year, APS replaced Syntrus Achmea Pensioendiensten (SAP), the name of which disappeared after it had completed the disposal of the industry-wide pension funds.
SAP had incurred annual losses since 2008 ranging from €10m to €40m, largely due to its administrative services to the mandatory sector pension funds. In 2016 it lost €22.5m, according to Achmea, mainly due to the cost of setting up the Centraal Beheer consolidation vehicle.
In August 2017, Willem van Duin, Achmea's chairman, said he expected SAP to become profitable soon.
APS focuses on providing services to Achmea's remaining pension fund clients, which include company schemes, occupational pension funds, non-mandatory sector schemes and Centraal Beheer.
Timeline: Syntrus Achmea's IT woes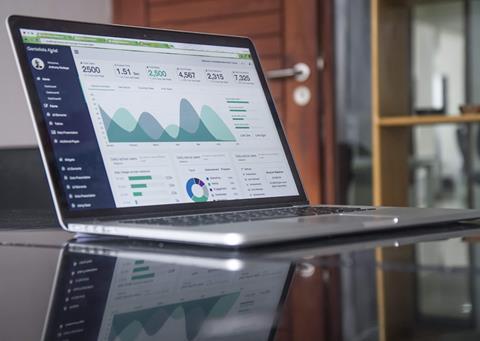 November 2016: Syntrus Achmea announces that it will be forced to stop providing administration services to 22 Dutch industry-wide pension funds after an IT upgrade proved unable to support the wide range of offerings.
Several pension funds voiced concerns about the capacity of the Netherlands' pension administrators to absorb 22 pension funds in a short space of time.
March 2017: IT firm Centric enters into talks with Syntrus Achmea to take on eight schemes. One month later, six schemes agreed to transfer, with Centric taking on several Syntrus Achmea staff.
July 2017: Wonen, the pension scheme for the furnishing sector, selects TKP Pensioen as its replacement administrator – the last of Syntrus Achmea's clients to find a new provider.
January 2018: Achmea rebrands its administration business after admitting the Syntrus brand had been 'dented'.
A better year for Achmea group
Centraal Beheer – a 'general pension fund', or APF – added 548 employers last year, and also welcomed the €162m pension fund Cindu. Two more employers, Yarden and ATM, joined from the now-liquidated Delta Lloyd APF.
The company said 2018 was a very successful year on the employer market. Centraal Beheer now manages €1.3bn of pension assets for 21,500 participants in total.
Assets under management at Achmea Investment Management increased by €9bn to €129bn last year, as a result of adding new clients. These included the occupational pension fund for general practitioners (SPH), which moved its €10bn fiduciary mandate from PGGM to Achmea.
However, market losses since September negatively affected Achmea IM's assets, a spokesman said.
Assets under management at Syntrus Achmea Real Estate & Finance – Achmea's specialist property investment subsidiary – grew from €19.7bn to €21.5bn through new institutional mandates and higher valuations. It reported a strong growth of residential property investments and residential mortgages.