There have already been some ESG 'wins' in the run up to this year's proxy season, with a number of companies agreeing to shareholder requests in order to stop them going to a vote at their annual general meetings.
Apple agreed to report on union rights, for example, and Visa has promised to provide more details about its gender and racial pay disparities.
This is one reason why last year's trend for lower support for sustainability proposals is expected to continue into 2023 – because resolutions that companies know investors are likely to endorse are being dealt with before they make it to vote.
The Securities and Exchange Commission's decision last year to make it easier to get resolutions through its filters has driven an increase in those being tabled by campaign groups, which may also be reflected in the overall dip in shareholder approval.
Emmet McNamee, head of active ownership at the Principles for Responsible Investment (PRI), believes another driver of the decrease in support is "that much of the low-hanging fruit has [now] been picked".
"Many companies have already made high-level, long-term commitments to improve sustainability performance," he noted, pointing to the flurry of commitments by firms to become net zero by 2050.
Regulatory and political interventions are also contributing to the slowdown. On one side, regulators are introducing mandatory disclosure rules for topics like climate, reducing the need for shareholders to demand such information themselves. On the other, last year's political pushback against sustainable finance in the US may prompt some investors to shy away from public gestures of support for environmental and social issues in 2023.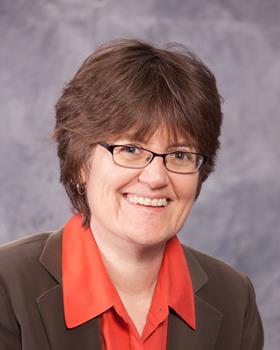 But Heidi Welsh, executive director of the Washington-based non-profit Sustainable Investments Institute, said this pushback won't stop the upcoming AGM season from being a big one.
"Complex environmental and social challenges are not going away just because they prompt controversy," said Welsh, who co-authored an overview of the 2023 proxy season published this week. "There's no indication attacks on ESG investing are going to dampen investor appetite for facts and disclosure, which make the capital markets work better."
At least 542 ESG-related proposals have been tabled, according to the overview, putting 2023 on track to at least match 2022's record-breaking highs.
There are 17 requests for companies to set science-based climate targets, and a further seven to address scope three emissions. Tens of banks and insurers are being hit with proposals asking them to commit to timeframes over which they will phase own their fossil fuel lending and underwriting.
Along with climate, governance will continue to be a dominant theme for shareholders this year, with a focus on diversity and pay.
Jenn-Hui Tan, Fidelity Investments' head of stewardship and sustainability, said the firm would pay particular attention to governance issues during this year's voting season because of the cost of living crisis.
"For many companies, inflationary pressures are already acutely evident – often in both energy or labour costs – and these pressures are having significant social impacts on employees and communities that should be managed in a responsible manner," he said.

Sophie is IPE's ESG contributing editor. She is the founder of Real Economy Progress and a senior associate at the University of Oxford. Sophie's journalistic experience includes being editor of Responsible Investor and Environmental Finance.
View full Profile