Denmark's AkademikerPension's newly-appointed supervisory board chair Janne Gleerup has used the announcement to outline priorities for the labour-market pension fund and back the pension fund's work on gender equality.
Gleerup, a researcher into working life at Roskilde University, was chosen at a supervisory board meeting to replace Egon Kristensen, who is retiring after five years as chair and eight as a supervisory board member, the DKK160bn pension fund announced yesterday.
Gleerup said that as a working life researcher, she often encountered patterns of gender inequality in the labour market.
"I am therefore proud that AkademikerPension is engaging in the gender equality debate and pushing for equal conditions of participation in the labour market," she said.
Among other remarks, she said that the pension fund – which covers mainly public-sector employees including upper-secondary school teachers – had a "vibrant culture of debate," which had to be valued, and was characterised by an in-depth knowledge of the labour market and academics' wishes for interest representation.
Gleerup has sat on its supervisory board for the last three years, as a representative appointed by labour union for academic professionals DM, whose own supervisory board she also served on, the pension fund said.
"We must keep our eyes firmly on the development of the labour market, which means that the conditions around members' savings are becoming increasingly diverse," she said.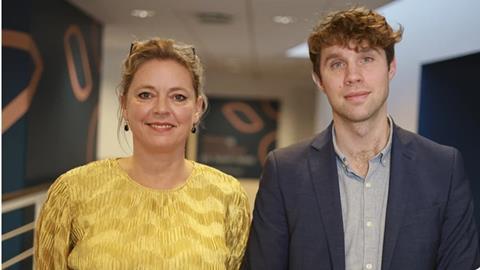 Because of this, the pension fund had to prioritise flexible solutions and good, timely advice, so members got the best possible conditions when they retired, she said.
Tobias Bornakke, who has been appointed as deputy chair, said: "At the same time, we must continue to dare to take co-responsibility in the green transition."
Bornakke, who is replacing Lis Skovbjerg, said AkademikerPension was used to leading the way and had shown that active ownership and green investments made a positive difference, both for the climate and the members' returns.
A partner and co-founder of social data firm Analyse & Tal, Bornakke stood in the pension fund's board election as a candidate for Danish campaign group Ansvarlig Fremtid (Responsible Future).
Earlier this year, AkademikerPension published a report mapping discrimination and unwanted sexual experiences at its own workplace compiled by gender and equality organisation KVINFO and Analyse & Tal.
Chief executive officer Jens Munch Holst said at the time he was glad the conclusion overall had been that such behaviour was not widespread at the firm, but that it had set up a diversity committee to study the report and come up with an action plan.
AkademikerPension's supervisory board announced in September it was accelerating its climate investment plan, nearly doubling its previous 2030 target allocation to environmentally-friendly investments, such as shares in renewable energy and electric vehicle companies.
Looking for IPE's latest magazine? Read the digital edition here.