Sweden's largest pension fund has provided the anchor investment for an impact fund co-investing in emerging markets loans.
Alecta has committed $200m (€164m) to the fund, a spokeswoman for the occupational pension fund told IPE.
The fund's first close, at $250m, was announced today. This was $50m more than the minimum target, according to a statement from NN Investment Partners, which manages the closed-end fund.
Three other investors, from the Netherlands and Sweden, had allocated to the fund alongside Alecta. IMAS Foundation, a sister foundation to the INGKA Foundation, which is the indirect owner of IKEA, was named as one of the original investors.
The fund is a collaboration of NN Investment Partners and FMO Investment Management, the investment arm of FMO, the Dutch development bank. The loans bought by the fund are issued by FMO.
The fund enables investors to invest alongside FMO in loans to financial institutions, renewable energy projects and agribusiness companies in emerging and frontier markets.
FMO invests with the dual objective of achieving an attractive financial return and "meaningful" development impact, which it primarily measures in terms of jobs supported and avoided greenhouse gas emissions.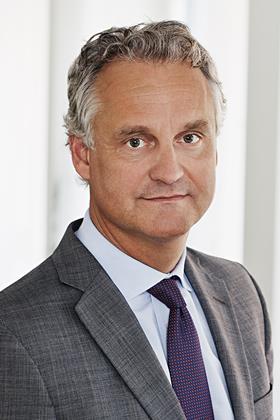 Magnus Billing, CEO of the SEK800bn (€77bn) Alecta, said: "To us, this is a good example of how we can fulfil our duty to create the highest value possible for the occupational pensions, as the fund meets both the required rate of return and creates measurable impact aligned with the 2030 Agenda for Sustainable Development Goals."
NN Investment Partners said a second close was expeected later this year "as the proposition is easily scalable to $750m due to FMO's annual new loan commitments of more than $2bn per year".
FMO Investment Management was set up in 2012 to develop funds and other structures to provide investors with access to the development bank's "sustainable" emerging market investments.
FMO said it directly contributed to three of the 17 UN Sustainable Development Goals (SDGs) and indirectly delivered on additional goals. In the period up to 2025, it would focus on the goals "Decent Work and Economic Growth" (SDG8), "Reduced Inequalities" (SDG10), and "Climate Action" (SDG13).
The development bank said these were areas "where we feel we can have the largest impact in the countries where we can make the biggest difference".
The NN-FMO emerging market loans fund will measure its investments' impact using FMO's impact measurement model, which the group developed in 2014. Alecta's Billing has previously said that FMO's impact model was a "strong feature".
IPE will be publishing an impact investing report in May