What role might market participants play to plug the SDG gap?
Key points
Global development aid falls well short of the $2.5trn needed to meet the UN SDGs
Public equities are seen as a source of future capital
The OECD has outlined how public markets can be used to further the SDGs
It has worked with MSCI on a framework to measure companies' alignment with the goals
The mission of the Organisation for Economic Cooperation and Development (OECD) is to help improve economic development, and delivering the sustainable development goals (SDGs) is part of that. Official development aid, at $147bn (€122bn) in 2017, falls short of the required funding levels by an order of magnitude. To achieve these goals – to bring people out of poverty, reduce inequalities, and keep our planet habitable – requires significant additional sources of capital.
Publicly traded companies that contribute to the SDG goals, through their products, direct investments or operations, could help close this gap. Accordingly, development agencies see a role for institutional investors in helping direct more capital, through their public equity holdings, towards the achievement of the SDGs' objectives.
MSCI works with institutional investors around the globe, an increasing number of whom are trying to figure out how they can help. Growing numbers of public funds' beneficiaries are asking questions about where and how their retirement funds are invested and whether or not they are helping to make the world a better place.
Together, in late 2018, we collaborated on a discussion paper to help push the discussion forward. From our observations, it seems there may be enough common ground to be found between sustainable development needs and investment constraints and requirements for institutional investors and public markets to contribute.
The OECD indicated in a discussion paper published in late 2018 that a holistic framework for institutional investors to address the SDGs through the public equities market should be rooted in the goal of achieving a gradual large-scale shift in capital allocation, the understanding that companies may contribute to the goals in a variety of ways, and the view that any approach to institutional investment needs to include an understanding of the financial implications.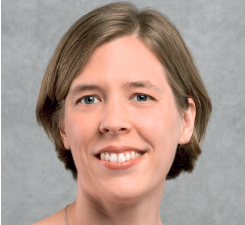 The discussion paper further suggested that a well-designed index could be a useful tool to help inform investors' direction of capital to firms contributing to the SDGs, and simultaneously maintain investment characteristics required by institutional investors.
MSCI and the OECD outlined a framework for measuring publicly traded companies' alignment with individual SDGs and some options for using this information to develop a hypothetical index. Such an index could be a tool for institutional investors seeking to align investments with the SDGs. We followed the paper with a pair of workshops that brought together a senior advisory group of asset owners, NGOs, and academics to discuss and debate the ideas and questions presented in the paper.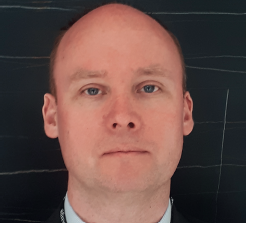 While there was lively discussion and some differences of opinion regarding the details, members of the senior advisory group were widely in agreement at the high level about the frameworks we proposed to measure individual companies' net degree of alignment (or misalignment) with each of the SDGs, and to target SDG challenges at the portfolio level. However, a few participants did express scepticism about the idea of contributing to the SDGs via public equity market investments.
In developing a framework, we identified three components that we view as essential in addressing the SDGs:
• Reduce negative impacts. Shift capital away from business activities not compatible with achieving the SDGs.
• Increase positive impacts. Shift capital towards business models that serve the needs defined by the SDGs and countries most in need.
• Promote improvement. Recognise positive intentions and incentivise companies to shift their behaviour to improve the impact of their operations, develop long-term, forward-looking strategies, and report their progress.
When looking at individual companies, we believe that a framework to measure net external impact should incorporate the following four elements:
• Products and services with positive impacts (for example: lifesaving drugs, clean energy);
• Products and services with negative impacts (for example: tobacco, coal);
• Operational conduct with positive impacts (for example: promoting women, reducing water intensity);
• Operational conduct with negative impacts (for example: corruption, pollution);
This kind of analysis could be done for each of the 17 SDGs and, in turn, allow for the fact that different types of companies may be able to contribute to the goals in different ways. Each company held up to a specific SDG would then fall somewhere along a spectrum ranging from most aligned to neutral to most misaligned, depending on what the company does and how it does it.
To construct an index that targets the SDGs, the next step would be to establish company selection criteria. Members of our senior advisory group differed on the best way to do this, with some looking for more inclusive criteria that would yield a broader set of companies (and performance more in line with the benchmark) and others desiring more stringent criteria that would yield a smaller set of higher conviction stocks. The right approach would depend on the objectives of the particular institution.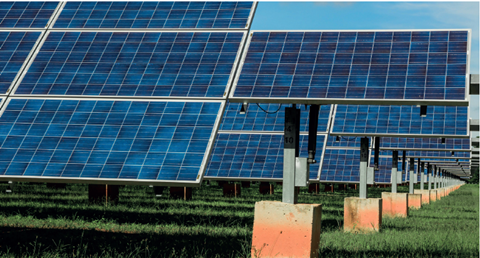 In the original discussion paper, we highlighted investors' constraints, credibility, and measurability as three of the key challenges in any project to target the SDGs via public equity investments. Many of our senior advisory group members focused particularly on credibility, highlighting the dangers of 'impact washing' and citing the need for transparency.
While we have reached the conclusion of this pilot collaboration, we have also seen institutional investors' interest in the SDGs continue to grow.
Meggin Thwing Eastman is head of impact and screening research for MSCI ESG Research and Paul Horrocks is head of unit for private finance for sustainable development at the OECD