Sweden's second-largest pension fund AMF announced a private placement investment of SEK300m (€29m) in Stockholm-based IT security firm Yubico, a company it said had seen revenue surge during the COVID-19 crisis.
The SEK600bn Swedish blue-collar pension fund said Yubico counted nine of the world's 10 largest IT firms among its customers, and that its ordinary-share investment in the company corresponded to around 5% of equity in the firm, making it Yubico's fifth-largest shareholder.
AMF said in a statement: "As more and more people work from home via the Internet, phishing attacks and online scams have also increased sharply."
The pension fund said Yubico's main security product YubiKey – a physical security key for secure login to web services and mobile applications – had been proven to be the safest and most economical solution for securing user accounts online, according to numerous user studies, including Google research.
Stina Ehrenswaard, chief executive officer and founder of Yubico, said: "With strengthened cash from a long-term Swedish owner such as AMF, we are now investing in new products and services and increased production capacity in Sweden."
AMF's head of asset management Tomas Flodén said the pension fund had good prior experience investing in unlisted, growing technology firms – such as iZettle and Spotify – and he believed this new investment had the potential to generate strong, long-term returns for its customers.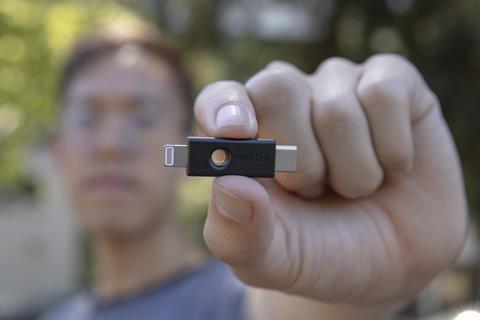 "It also feels good to be part of and invest in companies that help strengthen Sweden's position as an innovation and technology country," he said.
AMF has announced a series of investments in unlisted Swedish companies since the COVID-19 crisis took hold, having earmarked large sums in particular to recapitalise struggling local firms with strong long-term prospects.
Last month, it unveiled a new joint venture it was forming with bank SEB and FAM, the holding company of the Wallenberg foundations, through which SEK3.5bn would be invested in unlisted domestic firms under pressure from the pandemic-induced economic crisis.
To read the digital edition of IPE's latest magazine click here.