A pension system renaissance
Italy's pension system is heading in the right direction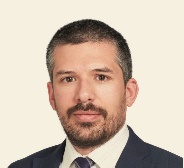 The Italian government has been tinkering with the pension system once more. This time it might be successful. Mechanisms for flexible retirement and access to private pension savings have been established, and the so-called APE pension advance mechanism could provide workers with a useful buffer against an increasing retirement age and declining state pension benefits. 
A corresponding measure for private pensions, known as RITA allows access to savings before retirement. At first sight, this does not speak to the solidity of the pension system, particularly if workers were to abuse it. However, it could be an incentive for people to save into pension funds, as it provides the flexibility that is highly valued in matters of savings.
Other measures taken by the government show at least a commitment to make the pension system – and the Italian economy – run more smoothly. Pension funds have been given tax breaks in exchange for investment in Italian businesses. Plans to offer a pooled vehicle for pension funds to invest directly in the domestic economy are still under discussion. In general, lawmakers have been moving in the right direction.
"Pension funds have been given tax breaks in exchange for investment in Italian businesses"
But the main reason for cheer is because pension funds are actually taking matters into their own hands. Increased investment in alternatives and the domestic economy is not a result of pressure from policymakers. 
Pension funds are taking the first steps in new areas of investment, even if the deals signed are small. But this is a welcome development, as each experience provides food for thought and, in most cases, a useful example for others to follow. Italian pension funds have often acted in unison and it is likely that we will see a continued deal flow. 
More importantly still, the government has finally responded to calls for a comprehensive financial education strategy. Italians should soon start learning about pensions and investments at school and in the workplace. This is a key aspect of making the system work. If the teaching is of a good standard, Italians will learn that private pension savings are a must, albeit difficult to make at times. 
They will also learn that pension funds can carry out a dual function, by investing money for their members and supporting the economy. Finally, they will learn to expect high standards of service from their pension schemes.
The hope is that such small but cumulatively important steps will spark a pension fund renaissance in a country that desperately needs long-term investment.
Carlo Svaluto Moreolo,
Senior Staff Writer