---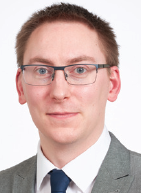 At a press briefing last month, Bill Galvin, chief executive of the UK's £68bn (€77bn) Universities Superannuation Scheme (USS ), emphasised the importance of improving its communication policy.
The scheme has been criticised for a lack of communication, while arguments have raged between employers and staff over future contributions. Galvin admitted the USS trustee board had not appreciated how much information it was expected to provide to members directly, having traditionally fed this to its negotiating committee for dissemination by unions and employers.
It's not only communication with members that USS has sought to address. Galvin was speaking at a briefing for education correspondents, a rare step for a notoriously closeted asset owner.
These lessons should be heeded by others. Failing to communicate change effectively risks allowing rumours, misunderstandings and scaremongering to proliferate. Ireland is a case in point. When the government (eventually) rolls out its new pension system, it must ensure all employees are given access to clear, concise and straightforward information about what auto-enrolment will involve, and their options for saving. Without this, positive efforts to improve pension outcomes for millions will be undermined.
In the Netherlands, imminent changes to the system – along with looming cuts to pension payments – must be communicated properly or one of the best retirement systems in the world could be fundamentally weakened, while in France, open and honest discussions on demographics will be crucial to resolving current disputes.
This is my last column for IPE. I would like to thank all our readers for your continued support, and the editorial team for their hard work over the past three years in communicating the myriad issues and developments from across the European pensions sector.
Nick Reeve, News Editor
For editorial enquiries please contact Susanna Rust or Liam Kennedy