Regulatory monoculture and systemic risk
What is the connection between tropical fruit and systemic risk? In 1990, when East German citizens demonstrated for freedom and democracy, the banana (hard to obtain across the Eastern bloc) became a potent symbol of the basic level of prosperity to which they aspired. The banana cultivar universally traded across the world, then and now, is the Cavendish, which itself replaced the apparently tastier Gros Michel in the 1950s, when crops of the latter were devastated by Panama disease.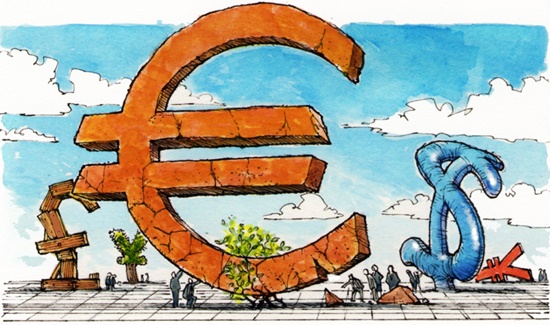 Australian Cavendish crops have recently been threatened by a new outbreak, which raises an important question of systemic risk in the global banana trade. But this risk is twofold: one aspect is the disease itself and its vectors; the other is the widespread reliance on a monoculture of a single cultivar.
Far removed from the world of tropical fruit as they are, pension funds suffer from a similar twofold systemic risk. First, accounting and regulatory rules have trended away from fixed discount rates towards market-derived ones, which has added to pension liabilities. As investors with very long-term liabilities, it is convenient for the policymakers and politicians to prioritise other macroeconomic interests, such as quantitative easing (QE) and keeping interest rates low for the benefit of the wider economy. 
Second, the regulatory response in many countries has been to force pension funds and their sponsors to increase financial buffers while lowering risk. When applied in numerous jurisdictions, this represents a form of regulatory monoculture.
In early October, the Dutch finance minister, Jeroen Dijsselbloem, ruled out pressing the case of Dutch pension funds at the European Central Bank in the light of low interest rates and on grounds of maintaining central bank independence. 
Previously, Klaas Knot, governor of the Dutch Central Bank (DNB), had said QE and lower interest rates were encouraging excessive pension savings (in other words, in the form of capital buffers as a counterweight to increasing liabilities as a result of lower rates). Of course, the actions of the DNB itself as the country's pension fund regulator have also encouraged this activity.
All this comes amid greater acceptance that lower interest rates are here to stay: in June, Gerard Van Olphen, the new CEO of APG, opined that lower interest rates were not just due to QE, but also to structural factors, such as an ageing workforce. For her part, Else Bos, CEO of PGGM, said in September that she believes pension funds can adjust to lower returns in the 2-2.5% range. 
Not all pension funds are subject to the same regulatory pressure; in the US, public pension funds have taken greater risk as their liabilities have ballooned. The IMF warned in 2015 that pension funds could pose a systemic risk in the US due to their propensity to take risk – for instance, through credit exposure and securities lending. In October, the IMF highlighted the wider risks of pension funds and insurers, including lower solvency levels induced by lower interest rates, as well as demographic risk and volatile asset returns.
One solution would be to reduce regulation, or at least regulatory monoculture, that pushes pension funds to increase buffers. But this is tricky. In the private sector, imposing a higher burden of pension funding on corporate sponsors may impose insolvency risk, as well as divert investment away from the productive part of the economy. 
At the very least, acceptance is growing that we are entering a period of persistent lower interest rates, lower growth and lower asset returns. In light of that, the debate about how to manage the legacy of defined benefit pension liabilities continues.