Letter from the US: Irresistible incentives?
Global pension funds are looking with interest at the $1trn (€960bn) Trump Private Sector Financing Plan for infrastructure construction. It could offer an opportunity for investors seeking stable, cash-generating investments.
Peter Navarro, Trump's nomination for director of the National Trade Council, together with former investment banker Wilbur Ross, his proposed secretary of commerce, state that the plan will offer an 82% tax credit, with a payment stream equivalent to a 9-10% return over a 20 to 30-year period to attract private-equity investors to infrastructure projects.
As such, the proposal sounds irresistible – so much so, it has already attracted criticism. Alan Blinder and Alan Krueger, professors of economics at Princeton University, wrote in the Wall Street Journal that "the program seems more about rewarding private-equity investors" and making "the rich richer" than rebuilding crumbling infrastructure.
Among the asset managers that may profit is Allianz Global Investors (AGI), a unit of the German insurer, which launched its infrastructure-debt platform four years ago and entered the US market in 2015. Its team has completed investments of $2bn in the US ($8.9bn globally), including, in December 2016, a $400m investment on behalf of pension funds into the Grande Prairie Wind project, a 400-megawatt wind farm in Nebraska owned by Warren Buffett's Berkshire Hathaway. 
The financing consisted of privately placed, unlisted bonds with a 20-year term. Concerning the opportunities offered by Trump's plan, Paul David, head of Americas infrastructure debt at AGI says: "We must wait and see the details; it depends on how he puts it together. But the new administration's message is good news for the private sector funding." Deborah Zurkow, AGI's head of alternatives, adds: "Infrastructure investment is a growing business because is a good fit for the pensions and insurance companies that need long-dated assets to match their long-dated liabilities."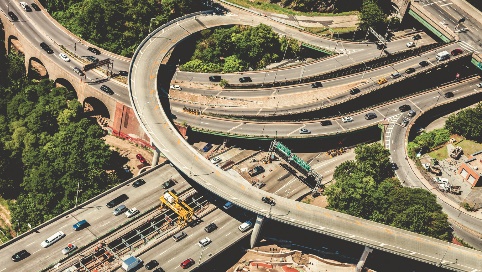 The California Public Employees' Retirement System (CalPERS), the largest US pension fund, already has a long-term target to invest 2% of its $303bn portfolio in infrastructure or transportation, communication and energy projects. 
Last May, CalPERS made its first US transportation investment, buying a 10% stake of the Indiana Toll Road Concession Company from IFM Investors. "With this solid, long-term investment, we continue to make progress building up this important program," says Paul Mouchakkaa, managing investment director for CalPERS' Real Assets programme.
"The role of our infrastructure program is to hold ownership of essential infrastructure assets that provide predictable returns with moderate long-term inflation protection. Infrastructure also acts as an economic diversifier to equity risk in the portfolio." 
The nation's second largest public pension fund, the $193bn California State Teachers Retirement System (CalSTRS), also has an infrastructure programme. It has $2.7bn invested with a long-term target to reach 4% of its portfolio. To achieve that goal, CalSTRS has joined forces with the Dutch pension manager APG and the fund manager Argo Infrastructure Partners to form the Infrastructure Alliance Partnership.
A third Californian pension fund, the Orange County Employees Retirement System also hired Argo Infrastructure Partners and BlackRock to allocate 2% of its $13.1bn portfolio to infrastructure investments. The fund has set up a $130m account to invest alongside Argo's AIA Energy North America platform and has committed an equal amount to BlackRock's Global Renewable Power Fund II.
Japan's $1.2trn Government Pension Investment Fund (GPIF), hopes the Trump administration will make US infrastructure more attractive to foreign investors. 
Globally, the majority of fund managers are planning to increase investment in infrastructure in 2017, according to a 2016 report by Preqin and BNY Mellon. The US market might be the place to go.