Good to have, hard to achieve
Frameworks only take you so far: people create outcomes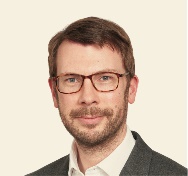 In a recent Ambachtsheer Letter, the Canadian pension governance specialist Keith Ambachtsheer cited three barriers to long-term investing: convention, in that most investors are short-term; exploitation, through asymmetric information distribution between buyers and sellers; and information dysfunction, in that short-term data are better available.
Few would deny that effective governance plays a crucial role in achieving good long-term outcomes for pension fund members. But while some funds have superb structures, good governance sometimes seems just about as hard to achieve as a true focus on the long term in investing. 
Best practice is emerging. For instance, delegating clear responsibility to an investment executive function allows a focus on the long term, as does having clear performance benchmarks that balance long-term outcomes with sensible short-term metrics. 
In a 2008 paper on pension fund governance, Professor Gordon Clark and Roger Urwin cited coherence in terms of clarity of mission and capacities; people, including who is involved in the investment process; and process, for instance implementation and management of investment decision making, as key factors.
"Regulation plays a role, but cannot guarantee good outcomes"
Regulation plays a role, but cannot guarantee good outcomes. The Netherlands has probably the most advanced requirements, if also the most complex. Corporate governance best practice can also usefully inform pension funds. 
As we report in this issue (see Special Report, Pension Fund Governance, page 44), the UK government's reform of the Local Government Pension Scheme has prioritised investment scale and cost saving but with less thought on achieving good outcomes. While there have been governance reforms – for instance, introducing local pension boards – governance has not been at the heart of the latest reforms. 
Yet local government schemes are already making the best of their structures, adapting them and the way different bodies work alongside one another. 
Clark and Urwin isolated a return premium related to scale, with larger pension funds returning more than their smaller counterparts. But size is, of course, no guarantee of good governance or better longer-term outcomes. And even the best structures are useless unless pension funds have access to the right people with the right skills to populate their boards and committees. 
Diversity plays a role, both in terms of having board members with complementary skills and backgrounds, as well as in achieving a better gender split. Having an able chair is also crucial, as is time and commitment, both for meetings and ongoing training. 
Policymakers and regulators can only set the ground rules for the stewardship of pension savings. The rest is down to trustees, sponsors and members.
Liam Kennedy, Editor
Pages in: Good to have, hard to achieve