The chief executive of Sweden's AP1 national pension fund has been criticised by its supervisory board for taking 48 staff to France for an internal conference.
Johan Magnusson, CEO at the SEK338bn (€32.9bn) fund, organised an internal conference for 48 staff in October 2016 at a conference facility in Languedoc, France – near to where Magnusson owns a private flat.
The Stockholm-based fund – one of the five buffer funds backing Sweden's state pension – announced changes to its travel policy in the wake of recent media focus on expensive business-class trips to India and China taken by its supervisory and management board members.
Urban Karlström, the chairman of AP1's supervisory board, said: "The board sees great value in the fund's employees gathering to plan and develop the business, but has expressed criticism about the location of the internal conference."
Magnusson said of the board's censure: "I have full understanding of the board's criticism and would have chosen a different arrangement today."
The trip, which took place over four days, cost SEK9,922 per person, leading to a total bill of SEK476,276 for the fund, plus around SEK10,000 in other expenses including airport buses.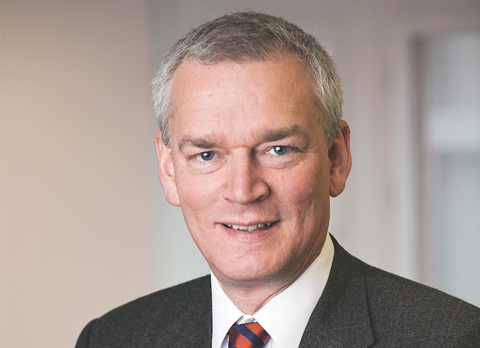 AP1 said it had received quotes from two Swedish conference hotels before choosing Languedoc. Including travel costs, the domestic options were in the same price range overall as the French trip.
Even though Magnusson had a home next to the conference centre, AP1 said he had no financial interests in the facility, and that he accounted for his own costs during the trip.
Policy overhaul
At a regular meeting on 17 December, AP1's board decided to instruct the CEO to map the extent of the fund's trips and how they were implemented. The result would form the basis for an upcoming revision of the fund's travel policy, applicable to employees, management and board members.
"In connection with the revision of the travel policy, [AP1] will consider introducing a stricter approach to the choice of both flights and hotels," Magnusson said.
As well as the 2016 French trip, excursions to China and India in September 2016 and September 2018 respectively have come to light in the Swedish media.
These trips, which the fund said were aimed at giving the supervisory and executive boards a better understanding of both places as countries and investment markets, cost SEK43,400 and SEK44,600 per person respectively, according to AP1.
Intercontinental travel was carried out in business class while travel within the countries was made in economy class, the fund said, adding that this was in line with the fund's existing travel rules.