Britta Burreau, chair of Sweden's AP4 national pension fund, has died after a short illness at the age of 59, the pensions buffer fund announced.
Burreau, who was also chief executive officer of Swedish state-owned financing firm Almi Företagspartner, had long experience in the Nordic pensions sector, having been CEO of Swedish municipal pension provider KPA Pension from 2016 to 2022, and CEO of Nordea Life & Pension immediately before that, having started there in 2004.
Niklas Ekvall, CEO of AP4, said on Tuesday: "We have today received the sad news that our board chair Britta Burreau has passed away after a period of illness."
"Our thoughts go out to her family and relatives," said the head of the SEK486bn (€40.8bn) fund – one of five buffer funds backing Sweden's income pension, the main component of the state pension.
Ekvall said he had the privilege of knowing Burreau and working with her for many years and in several different contexts.
"I came to appreciate her humour, integrity and thoughtfulness very much," he said, adding: "Britta was very competent and an important support for me in my work here at AP4".
Burreau became AP4's chair in the middle of 2021, having been appointed by the government.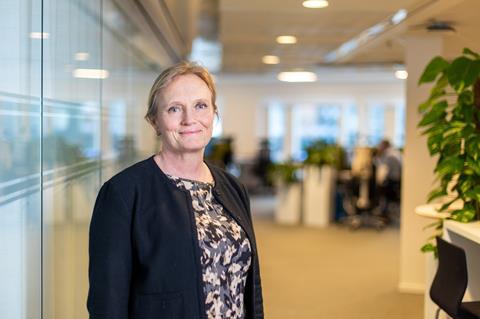 AP4 said Johan Gyllenhoff, its vice chair who was appointed to the board this summer, had now assumed the role of acting chair and would remain in that position until the government made a formal decision regarding changes to the board due to Burreau's passing.
Almi Företagspartner, meanwhile, disclosed in its announcement of her death that Burreau's fatal illness had been a short one, and that board member Jan Sinclair had taken over as the company's acting CEO on 1 August.
"Britta's commitment to Almi's operations since she took over as CEO in 2020 will be a lasting memory," the firm said.
"She has been an advocate for equality, diversity and sustainability within the organisation and in the wider business world," Almi said, adding: "Her vision and drive have had a great impact on the company and the people she has worked with."
In 2019, as CEO of KPA Pension, IPE reported that Burreau called for more affirmative action to bring about gender equality in pension outcomes, pressing the issue directly with Sweden's then minister for social affairs, Annika Strandhäll.
AP4 won IPE's European Pension Fund of the Year award last year while Burreau was chair.
Read the digital edition of IPE's latest magazine

Rachel is IPE's Nordic correspondent. She has long been a freelance writer, and over the years, has written for The Telegraph, The Independent, The Observer, AMWatch and elsewhere. In 2001, Rachel's personal finance book Kickstart Your Money was published by John Wiley & Sons.
View full Profile