Sweden's AP4, the largest of the country's pensions buffer funds has posted a 19.2% return for 2021, with its leader saying the gain was mainly down to favourable market conditions, and the fund's large equities and real assets allocations.
The 19.2% return after costs is SEK85.7bn (€8.1) in absolute terms, and is up from 9.6% and SEK39.3bn in 2020.
According to its annual report published today, AP4 remains the largest of the four AP funds backing the income pension – the main component of the country's state pension – with total assets of SEK527.6bn.
Asked what the main factors had been for the 2021 return, Niklas Ekvall, chief executive officer of the Stockholm-based pension fund, told IPE: "It was favourable market conditions last year, and also we have a fairly large allocation to equities as well as to real estate and real assets in general – which had a very good return last year."
He said AP4 had built up a "very strong, robust" portfolio during the last few years in those asset categories.
"We have always had a large or fairly large allocation to equities, it is roughly 60%, but on top of that we have also increased the amount of real assets, so we have reduced the nominal bonds in the portfolio to do that," he said.
Ekvall told IPE that AP4 aims to increase the real assets portion of the portfolio, which it calls "long-term stable green cashflows", with infrastructure being a key part of this.
"We don't set any firm percentages by which we want to increase it every year, and we are quite picky – we want to find good investments," he said.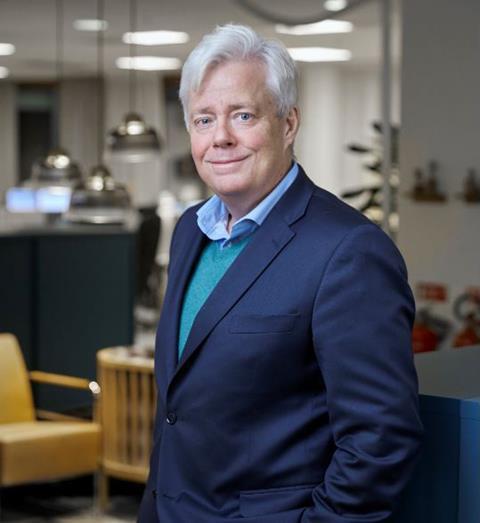 "When we find them, then we allocate more to this asset class, but at the moment there are quite challenging valuations of wind farms and that type of asset, so we need to find the right opportunities," the CEO said.
Currently, AP4's allocation to real assets is roughly 15% – including some private equity and private debt, he said, adding that the fund would not mind if that weighting increased in years to come.
Ekvall said the strong economic recovery that began during the second half of 2020 had continued with full strength in 2021.
"A key reason why the recovery has gone so fast and been so strong is the historically rapid development and the mass production of effective vaccines," he said, adding that "very powerful and swift" monetary and finance policy measures over the past two years to support the world's economies had also been highly significant.
Ekvall told IPE that AP4 was following the situation in Ukraine very closely and that there was still a lot of uncertainty.
"On top of that, at the start of the year we also faced the tension of whether the economic development would increase or continue to be good, and had that fear that inflation would remain sticky," he said.
The question of whether the strong economic rebound would continue had been even more of a concern for the financial markets than Ukraine, he added.
With all four of the main buffer funds having published their 2021 results now, AP4 has taken third place, after AP1 with 20.8% and AP3 with 20.7%. AP2 reported a 16.3% return.
In 2001, the four buffer funds were re-started following a reform, with equal portions of a capital transfer of SEK554bn. Since then, the capital sums of the four funds have diverged, with AP4 managing SEK528bn as the largest fund, according to end-2021 figures, and AP2 as the smallest, with SEK441bn.

Rachel is IPE's Nordic correspondent. She has long been a freelance writer, and over the years, has written for The Telegraph, The Independent, The Observer, AMWatch and elsewhere. In 2001, Rachel's personal finance book Kickstart Your Money was published by John Wiley & Sons.
View full Profile