Swedish national pension fund AP7 has declared a "full victory" over Facebook's decision to halt plans to reclassify its stock, a move it said would have cost public shareholders $10bn (€8.5bn).
AP7 was the co-lead on litigation in the US to stop the share dilution.
Richard Gröttheim, chief executive of AP7, told IPE: "We're very proud to have shown that this instrument for corporate governance works very well."
He said the pension fund was very happy with the result, which was "a full victory for Facebook's public stockholders".
AP7 is one of the largest shareholders in Facebook, with its holding of A shares in the company worth around SEK3.2bn (€334m).
Gröttheim said the case had saved Facebook's public shareholders from a potential $10bn investment loss, which it was estimated would have resulted from the depreciation of their stock following the reclassification.
The pension fund, which runs the default option fund for Sweden's premium pension system, launched a legal case against Facebook in May 2016 in the Delaware Court of Chancery after the US social media company announced a plan to issue a new voteless "C" class of shares, adding to the "A" and "B" shares already in issue.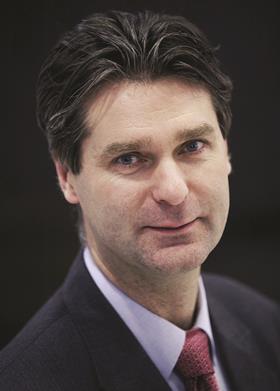 Under the proposal, Facebook would have distributed two of the new shares to shareholders as a dividend for each class A or B share they own.
Zuckerberg controls the company by owning the majority of B shares, which each carry 10 votes, while A shares carry one.
The idea behind the stock reclassification was to allow Zuckerberg and his wife to sell much of their stock to fund philanthropic activities without losing control over the company.
Gröttheim said AP7 agreed to lead the litigation because it believed that the Facebook stock reclassification would create "a terrible corporate governance scheme".
"If Mark Zuckerberg wants to sell his stock and become a philanthropist, he should do that," he said. "But he shouldn't be allowed to keep controlling Facebook while devaluing current stockholders after he does so."
In a post on Facebook earlier this week, Zuckerberg explained the decision to withdraw the proposal just days before he was due to go to court.
He said last year he had thought the stock reclassification was the only way to achieve his philanthropic aims, but now thought there was a better solution.
"Over the past year and a half, Facebook's business has performed well and the value of our stock has grown to the point that I can fully fund our philanthropy and retain voting control of Facebook for 20 years or more," he said.
As a result, he had asked the board to withdraw the proposal. The lawsuit is now expected to be dismissed as moot sometime next week, according to Grant & Eisenhofer, a law firm representing several institutional investors.
AP7 did not have any legal costs resulting from the action as these were borne by its US lawyer, Gröttheim said.
The Swedish pension fund was represented by the law firm Kessler Topaz Meltzer & Check as co-lead plaintiff in the case.