APG has invested $750m (€660m) in an emerging markets (EM) private credit fund which follows the UN's Sustainable Development Goals (SDGs).
The investment is the Dutch pension provider's first venture into EM private credit. APG is the launching customer of the fund, which will be managed by ILX, an investment manager focusing exclusively on syndicated loans originated by development banks.
"We are initially planning to allocate 2.5% to 3% of our EMD-portfolio to this type of loans," APG's head of emerging market debt Sjacco Schouten told IPE.
He added: "We may want to further increase this at a later stage as we do not expect returns in this new category to be lower than for listed EM bonds, but we first want to see what results this new product yields us."
APG is making the investment on behalf of two of its pension fund customers: ABP and BpfBouw, the fund for the construction industry. The investment is meant to improve the sustainability profile of APG's EMD portfolio.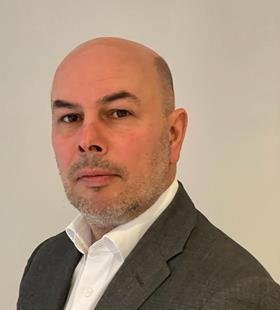 "Our current investments in emerging market debt do not have a clear link with sustainability. Green bonds is a growing asset class in emerging markets, but is still in a nascent stage. The venture into EM private credit fits well with the ambition of our clients to make more significant and more targeted contributions to sustainable development in emerging countries," said Schouten, who cited the low correlation of EM private credit with listed EM bonds as an additional advantage.
ILX
ILX is an Amsterdam-based impact investor, which was founded recently with financial assistance of the Dutch, German and British governments to support its incubation phase.
The idea behind ILX is to mobilise institutional private capital to help fund projects in emerging markets financed by international development banks.
ILX is currently in talks with several Dutch pension funds to raise an additional $250m for its first fund.
CEO Manfred Schepers said: "We are also speaking to foreign pension funds who have shown interest in this asset class, but our first priority is to show this strategy works. At this stage, we therefore are looking for just one or two additional large Dutch pension funds as partners to keep things simple."
Minority interest
The fund will invest in loans originated by international development banks active in emerging markets, such as the International Finance Corporation (the private sector arm of the World Bank), the Asian Development Bank, the African Development Bank and the European Bank for Reconstruction and Development.
"We will take a minority interest of generally not more than 30% in every loan we invest in, and will receive the corresponding share of cash flows from each of these loans," explained Manfred Schepers, co-founder and chief executive officer of ILX. "The development bank that granted the loan will always remain the lender of record."
The role of development banks as intermediary institutions is supposed to mitigate risk too, Schepers added.
"These banks act as a kind of risk filter for us as they do the due diligence on the companies and semi-government entities that request loans. Since we can draw on the local infrastructure of these banks, it is possible for us to run the fund from Amsterdam."
ILX does not pay an additional mark-up to take on the credit risk of the loans. "For the banks, offloading part of their credit risk enables them to increase capacity and originate more new loans," explained Schepers, who declined to reveal the management fee charged to investors.
"But what I can say is that costs are lower than what pension funds tend to pay in fees for active management in listed emerging market bonds," he said.
SDGs
The fund will focus on individual loans between $10m and $50m in four segments with strong links to one or more SDGs: Energy Access and Clean Energy; Sustainable Industry and Infrastructure; Inclusive Finance; and Food Security.
For every loan, APG will evaluate separately whether it qualifies as a Sustainable Development Investment (SDI) according to the methodology it developed for this together with its Dutch peer PGGM.
According to Schepers, renewable energy and infrastructure projects, such as solar and wind parks, are likely to be the priority in the fund's investment strategy initially. "There are a lot of this kind of initiatives at the moment, and these are capital-intensive sectors," he said.