Australians are beginning to get used to super funds with names like Australian Retirement Trust, Aware Super and Spirit Super.
In their former lives, these funds were known as QSuper, Sunsuper, MTAA Super, Tasplan, First State Super and VicSuper.
More familiar names are expected to be rebadged in new entities as the consolidation of Australia's superannuation industry gathers pace.
Australian Retirement Trust (ART) was born this year out of a merger of two Queensland funds – QSuper and Sunsuper – to create the A$220bn (€149bn) entity that is now Australia's second-largest industry fund.
The Sydney-based Aware Super, with an AUM of A$155bn, is the creation of a series of mergers, most recently with the state public service super funds of Victoria and Western Australia. Aware Super is in the throes of merging with the Victorian Independent Schools Superannuation Fund.
Two small funds, Tasplan and MTAA Super, with a combined AUM of A$26bn, have rebranded as Spirit Super after merging in April this year.
Australia saw an unprecedented 15 mergers or alliances forged between super funds in 2021.
According to JP Morgan's inaugural report on the Australian retirement market, The Future of Superannuation, the number of superannuation funds in Australia could drop to 75 by 2025.
Nick Paparo, JP Morgan's head of platform sales – securities services, Australia and New Zealand, says: "There are 175 funds currently, and that means 100 funds will effectively disappear as part of the consolidation process."
He adds: "The industry completed 15 mergers last year, so the sector would need to more than double the number of mergers annually to get to a total of 75, which is probably not sustainable for the industry.
"Directionally, what it tells you is that mergers are here to stay and, if anything, they are going to accelerate," he says, adding: "We are seeing the most changes in superannuation since the inception of the Superannuation Guarantee in 1992."
JP Morgan interviewed key executives of 11 super funds on a range of issues from mergers to regulations. These executives manage a total AUM of around A$1trn.
Paparo says 64% of survey respondents name regulations as their biggest challenge over the next three years.
Given the phenomenal growth of the industry – from A$41bn 35 years ago to A$3.5trn, supporting the retirement savings of over 16 million Australians today – "it is not surprising that government and regulators have stepped up oversight of the sector", according to Paparo.
Under the Your Super Your Future (YSYF) legislation, introduced last year, super accounts are linked (or 'stapled') to individual members to stop Australian workers from unintentionally holding multiple accounts.
Performance tests
Another major change under the YSYF legislation was performance benchmarking. It applies initially to the default product, MySuper, which has A$928bn in assets.
Benchmarking was designed to unmask poorly performing funds.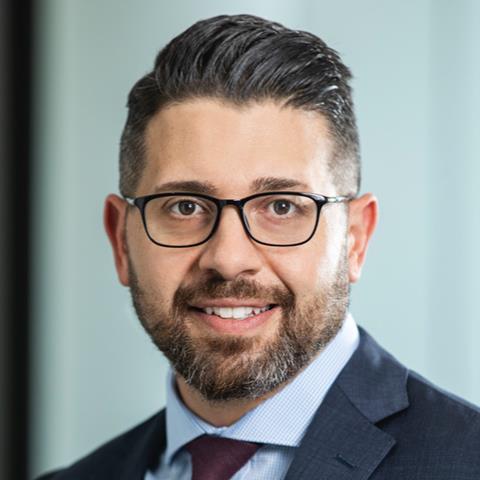 Thirteen funds were named and shamed in an inaugural performance test undertaken by the regulator, the Australian Prudential Regulation Authority (APRA), in August last year.
Paparo says nine of the 13 funds that failed APRA's YSYF performance test in 2021 have since either merged with another fund or are in the process of doing so.
One is Maritime Super, which is set to merge with the A$82bn Hostplus Super by early 2023.
The Energy Industries Superannuation Scheme (EISS) will be combined with Cbus Super, while Christian Super and the Australian Ethical Super Fund will be merging soon too.
After noting "persistent underperformance", APRA last year launched an investigation into the governance of the A$2.1bn Christian Super, then directed Christian Super to merge with another fund by 31 July, 2022.
Poorly performing funds will be left behind as their members move their accounts to higher-performing competitors. Ultimately, it becomes a question of survival.
Australians have developed a heightened awareness of the role of superannuation in their personal wealth, and their traditional inertia is disappearing.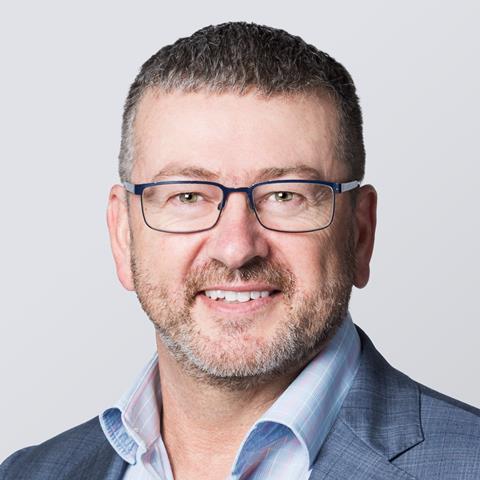 Recent events – the May federal election, the COVID pandemic, the early release scheme and regulatory requirements for funds to inform members of their performance – have combined to raise the nation's consciousness around superannuation.
"My sense is that [member] engagement is only going to increase. There is more recognition than ever before that superannuation is most people's second-largest asset after the family home," says Paparo.
To compete in a rapidly-growing pool of capital, super fund managements are starting to accept that size matters. According to APRA, super funds with less than A$30bn in assets are "sub-scale" and should consider merging with larger funds.
Merger success
So far, the experience of merged funds has been positive.
They are starting to enjoy the benefits of scale in cost savings and bigger investment opportunities.
Spirit Super has been able to go outside its comfort zone to take on much bigger investments, which would have eluded a smaller fund.
Ross Barry, Spirit Super's chief investment officer, says: "The merger had two key benefits in this respect. One, it allows us to operate at a scale where we can generate significant benefit for our members and, two, it [gives us the] ability to invest directly in an asset like Geelong Port. It is not something we could have done as MTAA or Tasplan."
Spirit Super took a majority stake in the second-biggest port in Victoria in partnership with Palisade Capital Partners, paying A$1.2bn to Brookfield for the commodities facility.
The deal came on the heels of Spirit Super's acquisition of a large mixed-used development, Parliament Square, in Hobart, for A$330m. It was the largest real estate transaction in Australia's southernmost state.
Barry explains: "As a collective group, we are able to undertake these investments…. in a cost-effective way that brings scale benefits to our members. Secondly, our size allows us to evolve our internal capability so that we can do more of that work internally. This was something we could not have contemplated in either of the legacy funds. So in these two senses, our merger has delivered clear benefits to members."
Will there be more mergers? Barry says: "It is widely understood that there will be more consolidation in the industry. We are on record that we are open for discussions with other groups."
Michael Weaver, head of private and mid-risk markets at ART, says Sunsuper and QSuper are successful and growing, which is "a unique combination for a merger of this size".
Weaver, a key Sunsuper executive, now has oversight of the enlarged fund's real asset portfolio valued at A$31bn. He says the main task for the combined team is to work out a strategy for the next five to 10 years to make the most of the "good opportunity" that awaits a larger entity.
Two months after completing the merger of QSuper and Sunsuper, ART has finalised the details of its next merger – with the A$8bn Australia Post Super Scheme.
Merged funds have been quick to publicise their reduced fees.
In May, Cbus Super, which merged with Media Super in April, cut administration fees by 25%.