Should investors rethink their strategic asset allocation in light of current volatility? IPE asked three leading investment consultants how they are advising their clients to react to the changing environment. Here are their views
We believe in two complementary ways of approaching asset allocation: strategic and medium-term. The former takes a long-term stance, typically at least 10 years, and reflects our views on the long-term attributes of asset classes in terms of their risk, return and co-movement (often called 'correlation' characteristics). Our medium-term capital market assumptions, produced quarterly for the strategic asset allocation process, allow us to respond to market conditions.
However, due to the long-term nature of the investment horizon, any of the above approaches tend to be only mildly impacted by the kind of market moves seen in last summer's turbulence and those seen around the turn of the year.
Our long-range expectations on the equities market, have improved slightly, in particular following the improvement in the valuations in January, but only by a few tens of basis points.
There were other markets where our strategic process saw bigger adjustments. For example, the blow out in US high yield bonds, with yields briefly reaching double-digit levels. Even after allowing for relatively high default rate expectations, this sector still registered on the dial of attractiveness much more strongly.
Despite this, it is fair to say that the turbulence around the turn of the year has not moved the dial significantly in terms of expectations. Crucially, however, the rise in equity market valuations in the past few years, mainly driven by the US, has resulted in a gradual lowering of our long-range expectations. This means that our strategic equity market views have turned a little weaker, although this certainly predates the turbulence that began last summer.
From a medium-term asset allocation perspective we do things differently. Our process is designed to help portfolios stay nimble and allow for some flexibility against strategic asset allocation targets. For example, it is perfectly consistent to have similar strategic views on equities for the long-term but be cautious on nearer-term market conditions. This would warrant a view that other asset classes would, for a time, deliver superior risk-adjusted returns.
Our standpoint over the past couple of years has been along this line of thinking. Our market views have been cautious on return prospects in equities, particularly in risk-adjusted terms given an expectation that volatility had been artificially dampened by ultra-easy monetary policy (low or negative interest rates, quantitative easing and other supports). Our medium-term views have also taken account of this problem. We have been recommending our clients to diversify into other asset classes. This applies to a mix of both liquid and illiquid asset classes.
More recently, we have taken the view that credit valuations have adjusted faster and more strongly than equities since the turbulence began last summer. As a consequence, we believe that adjustments to portfolios in response to market turbulence should be looking at this area first before considering raising equity allocations.
Our hybrid approach has also favoured the use of absolute return equity and bond portfolios alongside 'long-only' portfolios, given an anticipation of more challenging market conditions, which now has been realised.
We regard these medium-term views as helpful in managing volatility and market challenges. By taking some risk against strategic benchmarks they are a useful way to manage market uncertainty while still ensuring that sight is not lost of any portfolio's long-term objectives and orientation.
Tapan Datta, head of global asset allocation, Aon Hewitt
Alex Koriath, Cambridge Associates
The significant increase in market volatility that has hit the financial markets since the end of 2015 represents a temptation to engage in asset allocation. That is a normal behavioural reaction to volatility, however, that temptation should be firmly resisted by most investors. It is notoriously difficult to get tactical asset allocation right, while a lot of money can be lost if clients get it wrong.
For us, the current volatility is the proof of what we have been predicting for some time. It shows that the quantitative easing-fuelled beta-driven rally of the past five years is coming to an end. This should encourage trustees to reflect upon their investment strategies, with the aim of making them more robust.
The volatility has also brought out more dispersion across active-management returns. It reinforces the awareness that choosing the right active managers is key, particularly with regard to alternative strategies such as hedge funds. Trustees have to spend more time on manager selection, if they choose the active management route.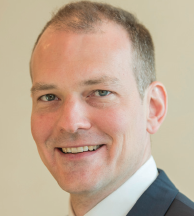 Active return dispersion has affected the diversified growth sector, which is one that had attracted much interest by pension funds in recent years. The ups and downs in the market have really tested strategies, and highlighted differences in performance of diversified growth funds. Some of this dispersion was expected, although there are cases where underperformance has come as a surprise.
Today, more than ever, trustees need to think about what their long-term goal is. The second step is thinking about how they can build a strategy that is robust in different market environments. That strategy should seriously take into account long-term valuations, rather than just short-term market movements. We advise clients consider long-term valuations as a mean to reaching their long-term goal.
A concrete example at the moment is certain emerging markets. From a fundamental, bottom-up fair value perspective, a number of emerging markets, particularly certain Asian countries, do look attractive. This is an asset class that has struggled in recent months, but clients that have allocated to it should consider staying the course. Selling the exposure in a panic might not be such a smart decision in the long term.
That said, it is hard at the moment to find cheap asset classes. QE has lifted valuations and prices for many strategies. Pension schemes looking for new strategies that can help in this environment have to look a bit further than traditional asset classes or traditional strategies. Say you were considering a strategy that invests in private assets. You should look beyond mega-caps and large-caps, which look relatively expensive at the moment in terms of multiples of purchase price.
To find strategies that are not fully priced, it might be necessary to move towards mid-caps, or niche strategies such as royalties, leasing or transportation. It make sense to move into niche strategies, which are not necessarily fully correlated with their traditional asset strategies, and at the same time tend not to be fully valued.
Alex Koriath, head of the European Pensions practice, Cambridge Associates
Craig Baker, Willis Towers Watson
For some time, we have been emphasising the elevated and growing downside risks facing the global economy and the low and volatile prospective asset returns that follow. Recent market moves validate our concerns but don't exhaust them; there is still reason for caution.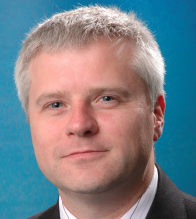 The key reason for this is the starting point for interest rates. Developed world rates remain on (or sometimes beneath) 'the floor', while years of unconventional monetary policy have driven 'riskless' bond prices to high levels. As a result, central banks will struggle to stimulate economic conditions significantly if required; only modest cuts to policy rates are possible and the ability to drive other interest rates lower through more asset purchases is declining. Economies and asset markets are therefore unusually fragile and vulnerable to downside shocks. Even if a downside shock does not manifest, we still think low returns are highly likely. The arithmetic of asset returns, roughly, is that investors will earn the interest rate on cash, plus the risk premium on offer when investors invest. Our point is that the return on cash will be low given starting interest rates and that risk premia are at best average. Even under the status quo, asset returns will be low relative to history.
The implications of this outlook are clear.
First, investors should assess their path dependency as they may be more sensitive to shocks than an initial glance would suggest. This is related to time horizon: while in principle many investors have a long time horizon, in practice many factors cause this time horizon to shorten. Therefore, many investors should be paying more heed to the medium-term path of returns.
Second, our cautious outlook demands investors 'batten-down the hatches' and protect their capital against downside shocks. The best single means of achieving this is through holistic diversity. Achieving this diversity is difficult and portfolios will not be immune from market falls, but a genuinely diverse portfolio – for example, one that is robust to a variety of economic conditions by generating its returns from a variety of sources – remains the best single answer we have. Option strategies deserve full attention as the downside protection can be struck at the most cost-effective point and financed by selling some upside.
We also encourage clients to add some dynamism to their portfolio. This means not only pursuing strategies driven more by alpha than by market beta, but also being dynamic in their approach to asset allocation (at the moment, we advocate underweighting equity, for example).
Another element of capital protection is hedging interest-rate risks. Investors who are waiting for bond yields to 'normalise' will likely face a long wait and expose themselves to unrewarded risk in the interim.
Finally, a low return world demands that assets are worked as hard as possible. If assets are not generating sufficient return or reducing risk, that capital should be reallocated to assets that do. Cutting unnecessary costs is also now more important than ever.
Third, as well as protecting capital against downside risks, investors should prepare themselves for the opportunities those risks may reveal. This means ensuring governance processes and operational procedures are in place to re-risk at short notice.
In a scenario where downside risks manifest and risky asset prices decline more than is justified by fundamentals, investors should capture higher-risk premia by deploying capital at the appropriate time. However, this requires a robust decision-making process that is flexible enough to cope with uncertainty and efficient enough to move quickly.
Overall our central message, which is summarised in our Five-Year Capital Markets Outlook, is this: Investors have historically 'hoped for the best', but path-dependent investors need to 'plan for the worst' as well.
Craig Baker, global chief investment officer, Willis Towers Watson
Special Report: Consultants under scrutiny
1

2

Currently reading

Asset allocation in volatile times

3