Asset management group Legg Mason officially opened an office in Dublin this week and plans to transfer the management and European distribution of its Irish fund range to LMI Ireland over the next year.
The Dublin office was to become Legg Mason's European hub for all asset services after the UK exits the EU, with existing European units in France, Germany, Italy, and Spain due to become branches of LMI Ireland.
LMI Ireland had already requested authorisation from the Irish central bank to provide individual portfolio management services and management of pooled assets for customers in the 27 EU countries after Brexit, Legg Mason said.
Legg Mason already has around 80 funds domiciled in Dublin, with $30bn (€26.6bn) in assets under management.
The team in Dublin is to be led by Penny Kyle, most recently head of North American equities at Legg Mason subsidiary Martin Currie. She has worked for Legg Mason's strategic project team for two years.
Natixis creates new private equity affiliate
Natixis Investment Managers has brought together three of its private equity affiliates under the umbrella of Flexstone Partners.
Eric Deram, previously founder and managing partner of Euro-PE, one of the three affiliates now part of Flexstone, has been appointed CEO of the new entity.
According to Natixis, Flexstone has combined assets of $6.7bn and more than 40 private equity experts in offices in Paris, New York, Singapore and Geneva. Along with Euro-PE, the other affiliate companies making up Flexstone are Caspian Private Equity and Eagle Asia.
Jean Raby, CEO of Natixis Investment Managers, said: "With Flexstone Partners, we bring together the deep expertise of some of our private equity affiliates to provide our clients worldwide with a single point of access to comprehensive advisory services and a wide range of global private equity solutions."
BMO launches UK fiduciary service
BMO Global Asset Management has extended its fiduciary management offering to the UK, it announced this week.
The company already has fiduciary management businesses in the Netherlands and the US, and £19bn (€21bn) in assets under management in total.
Greg Skinner, managing director and head of institutional and consultant relations for the UK, said it was a "natural progression" to expand its services to the UK in light of demand.
BMO's move comes as the UK's competition regulator this week published its final report on a 15-month inquiry into the fiduciary and investment consultancy sectors.
Union creates new research division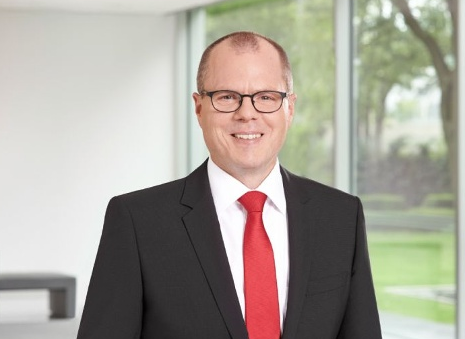 Germany's Union Investment has hired Jörg Zeuner, former chief economist at development bank KfW, to lead a newly created research and investment strategy division.
He will join Union by 1 July at the latest, and will also become chief economist and a voting member of the manager's investment committee.
Zeuner has previously worked as a senior economist at the International Monetary Fund, and chief economist and head of the investment committee at VP Bank, a Liechtenstein-based private bank.
Union's research and investment strategy division was intended to bring together cross-asset class skills and responsibilities that were previously dispersed across the organisation in a bid to increase the clout of Union's portfolio management, according to a statement.