London-based Northill Capital has bought a majority stake in leading US fiduciary manager Strategic Investment Group.
Northill completed the acquisition of the majority equity interest – previously held by FFL Partners – last week. The financial terms were not disclosed.
Strategic's senior management and investment teams also increased their direct ownership of the firm as part of the transaction, with further increases expected over time, according to a statement from Northill and the $26bn (€22.9bn) fiduciary manager.
According to the statement, Strategic is the largest independent investment manager dedicated to what in the US is called the "outsourced CIO" (OCIO) sector. All of its clients approved the transaction.
Brian Murdock, chief executive of Strategic, said: "We are thrilled to be entering into this partnership with Northill, with whom we share a strong philosophical and cultural alignment. Northill provides a patient and permanent capital base and complete autonomy to manage our business and our investment process.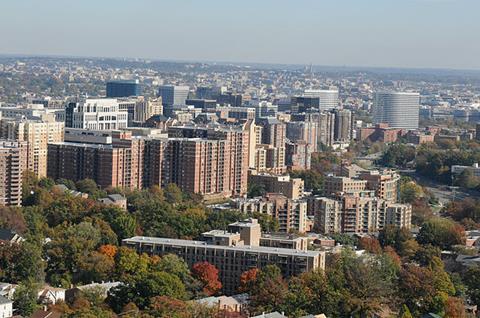 "The transaction also provides a mechanism to ensure cross-generational stability by increasing the equity ownership of the current and future leaders of our firm."
Jon Little, partner at Northill, said Strategic was "the gold standard independent investment firm in the OCIO/solutions sector".
"The management team's increased ownership of the business is a strong vote of confidence in its future and that of the sector," he added.
The transaction is Northill's sixth acquisition, taking its assets under management to over $79bn, from $53bn as at 31 December. In early 2016 it took over a majority stake in Danish asset manager Capital Four, which at the time was running an SME loan fund backed by some of Denmark's largest pension providers.
BMO launches SDG-targeted small and mid-cap fund
BMO Global Asset Management has launched a global small- and mid-cap equity fund designed to deliver long-term growth and a positive social or environmental impact through targeted engagement with investee companies.
The new fund is seeded by UBS' wealth management arm, and will hold 40-60 global small- and mid-cap companies. BMO said these must meet strict criteria around quality and value as well as offering scope for helping to achieve the UN Sustainable Development Goals (SDGs).
BMO said that, for each company the fund invested in, engagement objectives would be set with a view towards driving progress against key targets set out in the SDG framework.
Mark Haefele, chief investment officer at UBS Global Wealth Management, said: "In our view, responsibly engaging with public companies and changing their behaviour for the better is one of the most exciting new areas of impact investing."
The BMO SDG Engagement Global Equity Fund has an ongoing charge of 1.05% for institutional investors.