Denmark's biggest pension fund lost nearly a tenth of the value of its investment portfolio in the last quarter of 2018, setting it up for a calendar year investment loss of 3.2%.
ATP, the country's giant statutory pension fund, reported that the investment portfolio's value fell to DKK92bn (€12.3bn) at the end of December, compared to DKK118bn a year earlier.
The investment portfolio consists of ATP's bonus reserves, whereas the bulk of the DKK785bn pension fund's money is contained in its hedging portfolio, designed to guarantee its pension promises.
ATP recorded an overall DKK25bn loss during the year, mostly because of a DKK20bn adjustment it made at the end of June to cover the impact of a change in its longevity assumptions.
Bo Foged, who has been acting CEO since Christian Hyldahl resigned in November, said: "After several years of stable, positive returns, the financial markets, especially towards the end of 2018, were marked by negative returns in the global equity markets and rising interest rates in the US."
Listed international equities and inflation-related instruments were the two biggest detractors from investment profits in 2018, losing DKK6.6bn and DKK5.4bn respectively.
Government and mortgage bonds, however, posted a DKK3.6bn profit during the year. Private equity generated DKK3bn and real estate and infrastructure jointly added DKK4.8bn to the pot.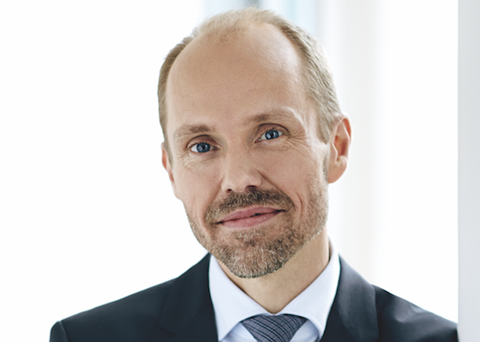 Foged said that since ATP had enjoyed high returns in recent years, it was to be expected that these could not continue.
"But our long-term investment horizon and balanced risk approach provide a solid foundation for preserving the real value of our members' pensions, although we expect returns to be moderate in the coming years," Foged said.
At the end of October, ATP reported that it had made a 5.8% return on the investment portfolio in the first nine months of the year. However, in the fourth quarter, ATP's annual results showed this return was wiped out by a DKK9.1bn loss.
However guaranteed benefits – or the hedging portfolio – grew to DKK693bn, from DKK651bn at the end of 2017. ATP's total assets therefore rose to DKK785bn, from DKK769bn.
Leverage increased
ATP increases the firepower of its investment portfolio by borrowing assets from the hedging portfolio at market rates, as well as by using derivatives.
This meant that, at the end of 2018, the portfolio had a market value of DKK307.5bn – 3.34 times its actual value in ATP's accounts of DKK92bn.
Hyldahl told IPE at the end of August that the portfolio's gearing had been around 200% two years ago.
With its current high leverage, the investment portfolio return figure is not comparable to overall investment returns published by most other Danish pension funds.
According to the Danish FSA's key "N1" investment return figure, which allows comparability between pension fund results, ATP made a 3.7% return in 2018, up from 2.5% in 2017.