Ireland plans to introduce an auto-enrolment system to boost pension saving as part of a major set of reforms laid out by the government this week.
Taoiseach Leo Varadkar, head of the Irish government, announced on Wednesday a five-year "roadmap for pensions reform" encompassing the state pension as well as both private sector and public sector provision.
Varadkar said the government wanted to "create a fairer and simpler contributory pension system where a person's pension outcome reflects their social insurance contributions, and in parallel, create a new and necessary culture of personal retirement saving in Ireland".
The announcement follows months of often-heated debate about various aspects of pension policy. Lawmakers have lobbied for scrapping the mandatory retirement age and measures to stop employers abandoning underfunded defined benefit (DB) schemes.
The six "strands" of the reforms cover:
a "total contributions approach" to the state pension, including maintaining its value at 34-35% of average earnings;
automatic enrolment to address Ireland's "significant" pension savings gap;
improvements to the sustainability of DB schemes and protections for members;
changes to public sector pension rules;
the implementation of the IORP II directive; and
new flexibilities to allow people to work past their default retirement age.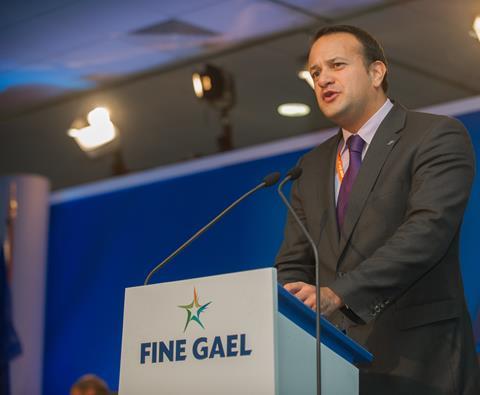 Varadkar – who was minister for social protection before becoming prime minister – said Ireland was "facing a number of challenges" from changing demographics and the knock-on effects on government finances and retirement security.
In the next 40 years the ratio of working age people to pensioners was expected to fall from 4.5 to one to 2.3 to one, he said.
State pension and auto-enrolment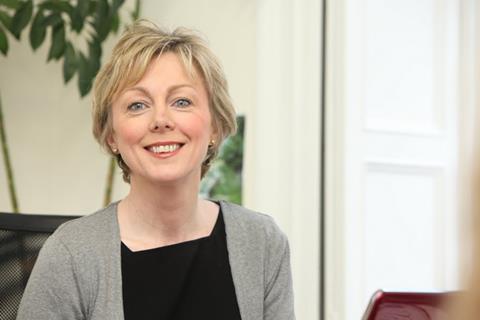 Regina Doherty, minister for employment affairs and social protection, said auto-enrolment and the state pension changes were "the two most fundamental reform measures" in Wednesday's announcement.
The changes to the state pension will be effective from 2020.
Individuals will be automatically enrolled into workplace pension funds from 2022, Doherty said. The government will consult on both elements in the second quarter of this year.
Scheme governance and regulation
Following several high-profile problems with underfunded DB schemes, the government has been under pressure to improve protections for members.
More than a quarter (26%) of Irish DB schemes did not meet the required funding standard, the government's report said.
"The government will strive to ensure that the DB regulatory regime appropriately balances fairness between all generations of scheme members with the need to help sponsoring employers, employees and scheme trustees maintain the sustainability of their pension schemes," the report said.
"The objective of any measures must be to support the sustainability of existing DB schemes and, where possible, limit DB scheme closures and safeguard the delivery of the benefits promised to all members."
The government said it planned to push ahead with a Social Welfare, Pensions and Civil Registration bill introduced to parliament last year. The bill includes stronger rules about reporting scheme funding levels and agreeing funding proposals.
The bill has been on hold since October but the government now plans to advance it from next month.
Other measures would also be considered, the government said, including more powers for the sector regulator, the Pensions Authority, and more reporting requirements for employers.
Consultations are planned for Q4 2018.
Public sector workers will be asked to contribute an extra €550m a year – an 80% increase in contributions when implemented in full from 2020.
The mandatory retirement age for the public sector is to increase from 65 to 70 for those hired before 1 April 2004, bringing these people into line with more recent recruits.
Industry reaction
Jerry Moriarty, chief executive of the Irish Association of Pension Funds, said the sector had been "crying out" for simplification.
"There are currently too many rules which confuse and frustrate those attempting to save for retirement," he said. "We are hopeful that these reforms will deal with much of this unnecessary complexity."
Roma Burke, partner at consultancy LCP, said the roadmap was "a significant and wide-ranging communication on all aspects of the retirement system" affecting trustees, scheme members and those not yet saving for retirement.
"There are numerous consultations to be held and the timelines are very ambitious," she added. "It remains to be seen whether these timelines will be met and/or whether the ambitions will be curtailed."
The government's 'Roadmap to Pensions Reform 2018-23' is available here.