The pension fund for Berlin's dentists' association has taken an equity stake in and awarded a currency overlay mandate to 7orca, a new German institutional asset manager.
7orca officially launched at the end of November when it obtained its license from BaFin, the German financial supervisory authority.
It will concentrate on overlay management and short volatility strategies for institutional investors, in keeping with the founding members' focus when at their previous employer, Berenberg Bank.
The seven – hence the '7' in the name – founding members held senior positions at the Hamburg-headquartered private bank, where they were in charge of establishing an asset management group within Berenberg.
The former Berenberg bankers have not strayed far, as 7orca is also based in Hamburg. This location – rather than the financial hub of Frankfurt – was a conscious decision, the new company said, allowing it "to monitor the hectic financial industry and to differentiate long-term trends from short-term fads".
Versorgungswerk der Zahnärztekammer Berlin (VZB), the €1.5bn pension fund for the Berlin dentists' association, was a customer of the overlay team at Berenberg for more than 10 years, according to Ralf Wohltmann, manager of VZB.
"We are pleased to be able to assist the team on its road to becoming independent," he said.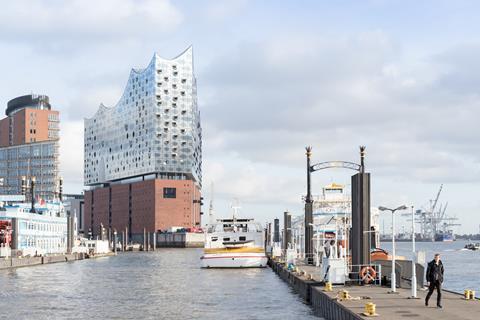 In addition to awarding 7orca a €300m currency overlay mandate, VZB has invested in the manager as a shareholder. Tindaro Siragusano, CEO of 7orca, told IPE the pension fund had taken an equity stake of 13% and made a mezzanine debt investment worth some €3m.
VZB is represented on 7orca's supervisory board, with Wohltmann its chair.
7orca said VZB's investment "guarantees a sufficient capital base which allows us to meet the highest requirements for professionalism and modern technology infrastructure".
The €20.6bn active asset manager Assenagon has also taken an equity stake in 7orca, also representing 13% of shares. Its co-founder Vassilios Pappas is deputy chairman of 7orca's supervisory board.
"We believe in this business model, we know the track records of the people in charge, and we wish the team an excellent start as an independent company," said Pappas.
Siragusano told IPE that the manager had agreed four mandates in total from institutional investors.
In a statement, Jasper Düx, CIO of 7orca, said that by specialising in currency overlay and short volatility, the manager could provide answers to two essential questions asked by its customers: "How do you respond to increased foreign currency risks due to global diversification, and what is a sustainable alternative source of income to generate stable profits in a low-interest environment?"
What's in a name?
In addition to reflecting the number of founding members, the manager's name, '7orca' , stands for overlay, risk, currency and alpha.
It was a happy coincidence rather than deliberate that the initials of the manager's core competencies spelled out the name of the ocean mammal also known as killer whale, says Siragusano when asked about this by IPE.
Orcas were hunters, and very intelligent, communicative, and team players – and also, as it happens, his favourite animal, he said.
"It was fate," he said.