---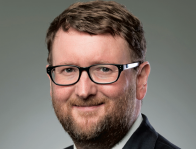 Towards a New Pensions Settlement, the International Experience, volume II
Gregg McClymont and Andy Tarrant, eds.
Policy Network, 2018
Pensions as an area of public policy are uniquely steeped in peculiarities. National social-political traditions, labour market practice, and tax legislation are just a few of these.
As such, international comparisons are fraught with difficulty. A 'grass is greener' mentality sometimes takes hold of those highly aware of the deficiencies of their own pension system when they look to see how other countries are making the best of common challenges.
In their second comparison of international pension systems, Gregg McClymont and Andy Tarrant extend the scope of their analysis with the addition of new countries. The approach remains the same. Each country is treated with an analytical essay by a noted expert – this volume features former US assistant Treasury secretary Alicia Munnell, and Stuart Leckie, a specialist in pensions in Hong Kong and China.
The result is a studied narrative comparison and body of evidence with common strands, such as charges, scale, governance and retirement income. The comparisons are implicit, an approach that is complementary to other studies, such as the Melbourne-Mercer ratings system.
There is much to inform policy and its implementation. Initiatives to boost workplace pension coverage in different US states could inform the debate on the pan-European personal pension product, for instance. Inefficient annuity markets in smaller countries underline the need for innovation; Ireland can learn from others, not just the UK, as it sets up a national defined contribution framework.
All this comes with a strong caveat. As the authors state in their conclusion, wholesale adoption of one system or approach will never work: "Pensions systems have their own ecology. Each is more than the sum of its parts". Some foundations, such as high levels of public trust in institutions or financial services, are harder than others to emulate. And, as the authors suggest, the substantive challenges of creating effective pension systems in the first place make preoccupations like the active/passive debate seem like an afterthought.
Liam Kennedy