Brexit Papers: OK, what shall we do?
Roger McGough, the Liverpool poet, wrote The Leader about kids playing in the school playground. It is pretty short:
I wanna be the leader
I wanna be the leader
Can I be the leader?
Can I? I can?
Promise? Promise?
Yippee I'm the leader
I'm the leader
OK what shall we do? 
And from a post-Brexit viewpoint, although we can now see that there was no one in the playground who knew, once they'd won, what exactly they wanted to do, they knew perhaps what they didn't want (although there was no general consensus on that).
Which is why almost all of us, in the days and weeks following the vote by the UK to leave the European Union, received a minor flood of paper from asset managers and advisers indicating… well, not very much. Almost all of the paper fell into the category immortalised by screenwriter William Goldman, the category called "nobody knows anything".
One of the reasons no one knew at the time (or in fact knows now) what are consequence of a Brexit is that:  the then UK government (and the EU commissariat) did not anticipate a Brexit; or had prepared a Plan B. The UK Pensions & Lifetime Savings Association had a conference in Brussels the day of the vote and no-one at the conference, including EU officials, pension scheme managers, asset managers and insurers, expected the result. And although David Cameron, the former UK prime minister has received criticism for not having a Plan B, it was not actually possible to have one because the eventual outcome depends on what deal is eventually done.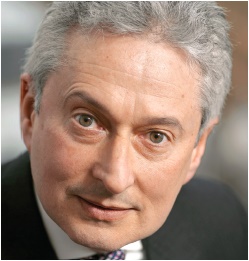 The options are without limit. The UK might sign a deal that is a virtual membership of the EU without the actual membership – or it could be one of various models which emanate from Norway, Switzerland, Greenland, Iceland and even Albania. More importantly, not only does no-one know what the deal might be, no-one knows how long it will take.
And because of the two unknowns, in practice business will continue until we are told otherwise – although, capital commitments and business plans will be put on hold until the smoke has cleared. Asset managers and insurers have for the most part already decided to wait before they invest in the UK.
Facts on the ground
In the meantime, those responsible for paying pensions through funded pension systems do need to reflect on what the consequences might be for the systems they are responsible for. We might sensibly ignore predictions on changes to GDP growth, future exchange rates, the role of Scotland and what happens to London commercial property prices. They are highly speculative. But there are things happening now which are material.
The first thing emerged within a couple of months. It was a reduction in UK central bank rates, to 0.25%, in other words virtually nil. We might find it hard to borrow at this rate, and bank margins and their capital will be strengthened yet again, hopefully with little from the increased margins going into bonus payments. 
But for funded pension funds, which are absurdly forced to measure their liabilities against interest rates markers, it is yet another increase of their deficits. Those who paid to protect themselves against falls in interest rates will grin but it will have been expensive, and it doesn't create actual money to pay actual pensions; it simply protects company accounts against disclosing higher increase in deficits. 
Meanwhile everyone knows that such rates are unstable in the long term – and pension funds are in it for the long term. But it does mean that funded pension schemes need to rethink their investment strategy and whether government securities are a wise thing. They may be guaranteed, but they are guaranteed to lose money, especially if inflation begins to pick up, as anyone who does supermarket shopping suspects it has, despite official figures. The pressure on regulators and accountancy standard setters to reform their policy on appropriate portfolios will increase, and they are unlikely to resist such pressures.
In, out, or inbetween?
Which brings us to not only UK regulation, but European regulation. The outgoing UK European Commissioner, Jonathan Hill, in his leaving speech concentrated on the need to reduce regulation in the EU. Official EU policy is to cut back regulation; in May 2015 there came into force a regulation against regulation. But the EU Insurance and Pensions Regulator (EIOPA) has struggled with this concept. It has cut back on solvency proposals for EU workplace defined benefit schemes (which are all but dying in any event) but continues to produce consultation papers and suggestions for additional rules; indeed the IORP II proposals are going through the system. But, whatever happens the UK will need to decide whether to incorporate them into its law if they wish to see any cross border pension arrangements, which many multinationals have been working towards for many years. What will not be a worry will be meeting Solvency II requirements; these seem buried for the foreseeable future. Such schemes make good commercial sense, but HMRC has been fighting against the proposals for years.
The UK Pensions Regulator has issued anodyne words along the lines of 'don't panic'; our key message to trustees and sponsors of occupational schemes is to remain vigilant and review their circumstances, but continue to take a considered approach with a focus on the longer term.
It is too early to assess the full consequences in detail. However, we expect trustees to have collaborative discussions with their sponsor about the possible effects to their business. The vote has also resulted in market volatility, and commentators have predicted that there is to be more. Pensions are long-term investments and trustees should as part of their ongoing risk management, review their position, but consider their circumstances carefully before taking action at the appropriate time. Trustees and sponsors should speak to their advisers in understanding the risks.
Imponderable questions
Pension funds can ignore statements about the obvious. However, the UK Regulator and the UK government are about to wrestle with issues that have no easy answers. 
One is the consequences of the Insolvency Directive (which would probably fall by the wayside whichever Brexit deal is concluded), which requires an adequate pensions compensation scheme for members whose benefits are affected by the failure of an employer. An Irish case (Hogan) and an English case (Robins) suggested that the compensation should not be less than 50% of the expected pension; but the UK system with its £35,000 (€41,171) per annum cap on compensation (£1m at current interest rates) falls way short of what higher-paid executives were expecting to receive. One case referred to the European Court of Justice in July 2016 by the UK Appeal Court (Hampshire v PPF) asks whether the PPF limits are legal. Depending on the timing of the hearing, the UK government may be able to let the claim fall.
What else? Well, US corporations had begun to look at the EU, especially after the first IORP Directive, as one jurisdiction for pension purposes for their cross-border operations. At present, that no longer looks to be an option if it wishes to include the UK; it was always sensible to treat for example the UK, Ireland and the Netherlands as having similar workplace pension systems. It is not certain whether the embryonic cross-border systems established by Unilever and others in Luxembourg will still work, at least as far as the UK is concerned. Also unknown is whether asset managers will be operating different regulatory regimes now they can be free of the 60,000 pages of EU financial services law, or whether the UK's FCA regulator will copy and paste them.
For smaller schemes, the continued war with HMRC seems likely to continue; the fact that the cross-border freedoms are in the bin means that additional restrictions can be imposed on the family of acronyms known as QROPS (qualifying recognised overseas pension schemes), QNUPS (qualifying recognised non-UK pension schemes) and the like.
Finally, the ultimate beneficiary is likely to be the expansion of that form of pension system pioneered by Sweden and Germany, namely the unfunded book reserve system. It avoids most if not all of the interminable tax constraints, cuts down the regulatory and compliance overheads, provides working capital for the finance director, and allows cross-border arrangements for multi-nationals. 
It would be an irony if the UK's move to consolidate its own commercial and political freedom lead to increased offshoring of its own corporate pension arrangements, and the diminution of its asset management industry – and the French attempting one of their occasional invasions. Meanwhile David Davis, the UK Brexit Minister, is quaffing (French) champagne and thinking: 'what shall we do?'
Robin Ellison is head of strategic development for pensions at Pinsent Masons and a former chairman of the UK Pensions & Lifetime Savings Association
Pages in: Brexit Papers: OK, what shall we do?