A cross-party committee of MPs has launched an inquiry into the future of the UK's financial services after the country has left the EU.
The Treasury Select Committee – made up of members of the UK's lower house of parliament – will examine what the government's financial services priorities should be when it negotiates the UK's future trading relationship with the EU and other countries.
The inquiry will also consider whether the UK should maintain the current regulatory barriers that apply to third countries.
Nicky Morgan, chair of the committee, said: "London is the world's premier financial centre, and many of us want to keep it that way."
She added: "Brexit will have a significant and long-lasting impact on the financial services sector, including the insurance, retail banking and asset management sectors, in the UK, the EU, and potentially the rest of the world."
The inquiry will weigh up the pros and cons of different possible future relationships with the EU – convergence, equivalence, or divergence.
"We'll also seek to conclude whether it would be in the long-term interests of the UK to align closely with EU financial rules, or to forgo financial services trade with the EU and pursue trade with other third countries," said Morgan.
The committee would also consider "the opportunities outside Brexit", such as fintech, she added.
There is no set deadline for submitting written evidence to the inquiry.
Luxembourg regulator issues Brexit delegation reminder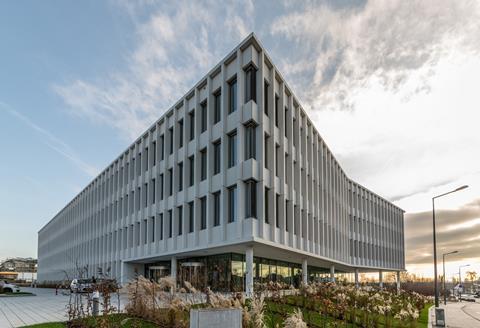 The Luxembourg financial services regulator, the CSSF, has issued a reminder that fund management responsibilities could still be delegated to the UK in the event of the latter leaving the EU without a withdrawal deal, if companies fulfil certain conditions.
The CSSF said it was working towards the required co-operation with the UK's Financial Conduct Authority (FCA) being in place by 29 March in the event of such a "no deal" Brexit.
The regulator also reminded Luxembourg firms and investment funds passporting activities into the UK that a temporary permissions regime had been operating since 7 January.
Firms and investment funds notifying the FCA under this regime would be authorised to continue existing regulated business within the scope of their current permissions in the UK for a limited period after 29 March while seeking full FCA authorisation.
The regime also allowed inbound marketing of EU funds in the UK to continue temporarily.
According to Luxembourg for Finance, a public-private partnership established to develop the Duchy's financial centre, the country's regulators granted 80 new licences for banks, management companies, alternative asset managers, insurers and investment firms in 2018.
This included several financial institutions that had publicly announced their decision to relocate some activities because of Brexit.
The agency said 47 financial institutions had publicly disclosed Brexit relocation plans involving Luxembourg, half of which were asset managers.
M&G and Columbia Threadneedle are among those who have announced plans to transfer assets to Luxembourg. Others have opted for Dublin.