A politician has challenged the UK's Pensions Regulator (TPR) to explain how a media company was able to be bought out of bankruptcy but offload its defined benefit (DB) pension scheme.
Frank Field, chair of the UK parliament's Work and Pensions Select Committee, wrote to TPR chief executive Lesley Titcomb yesterday after Johnston Press – publisher of several local and regional newspapers – went into administration.
The company was immediately bought by a consortium of bondholders, known as JPIMedia, but as it was officially declared insolvent its £561.4m (€631.5m) is expected to enter the Pension Protection Fund's (PPF) assessment period. At the time of writing, the PPF had not been formally notified of the insolvency, a spokeswoman for the lifeboat scheme said.
In his letter, Field challenged TPR over whether there were sufficient measures in place to stop schemes from being "dumped on the PPF".
"It is clear from Johnston Press's annual reports that it has been engaged in active discussions with the Pensions Regulator for some time now," Field said. "Might I ask you please to provide the committee with a detailed description of the Pensions Regulator's involvement to date with Johnston Press?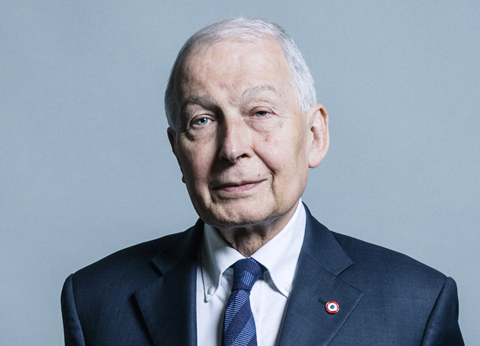 "In particular, it would be helpful to have an explanation of why it was not possible to find a solution that would have avoided the pension scheme entering the PPF.
"It is difficult to understand why it is possible for JPIMedia to acquire the business, no doubt in the expectation of generating a profit from it, but without taking any responsibility for its pension scheme.
"Might I ask whether, in the light of this and similar cases, you consider that adequate protections are in place to prevent schemes being dumped on the PPF, at cost to pensioners and levy-payers?"
A TPR spokesman said it would work with the PPF and administrators "to understand the circumstances surrounding the sale and its implications for the Johnston Press Pension Plan and its members at this challenging time".
He added: "Our role at this stage is to assess the terms of the sale of the business to ensure the pension scheme has been treated appropriately. We continue to work closely with the scheme trustee and the PPF."
A spokeswoman for the PPF said it anticipated a formal notice from the company "soon", and emphasised that scheme members' benefits were protected.
Deficit pressures
Johnston Press's board put the company up for sale in October as it struggled to finance a £220m debt payment due by 1 June 2019.
Its pension scheme was 92% funded with a £47.2m deficit at the end of 2017, according to the company's latest annual report.
Johnston Press has been paying an annual deficit reduction contribution since 2014 as part of a recovery plan agreed with the trustee board. This contribution was £10.6m in 2017 and was due to increase by 3% a year until 2024.
An updated formal actuarial valuation was supposed to have been signed off by 31 March 2017, but the company and trustee board missed this deadline, citing "ongoing discussions".
The annual report stated: "The trustees and the plan's advisers have met with TPR and had regular conference call updates over the course of the year to keep TPR updated on the progress of the discussions."