A campaign group has successfully challenged a UK court ruling that would have restricted local authority pension funds' ability to divest from companies on ethical grounds.
The UK's Supreme Court this week granted the Palestine Solidarity Campaign (PSC) permission to appeal against a decision from the Court of Appeal, which ruled last year that funds within the £274.6bn (€303.2bn) Local Government Pension Scheme (LGPS) could not make divestment decisions contrary to UK foreign policy.
The PSC said a hearing on the case was likely in the second half of this year.
Jamie Potter, partner at law firm Bindmans and solicitor for the PSC, said: "The potential ramifications of the Court of Appeal decision are significant and worthy of consideration by the highest court in the UK.
"If the Court of Appeal decision is allowed to stand, it permits the executive carte blanche to impose their own political perspective on the investment of citizens' money. However, if PSC is successful in its appeal, the government will not be able to interfere in the ethical investment decisions of LGPS [funds] and their members."
The case dates back to 2016 when the UK government moved to ban public sector schemes from divesting from certain industries or countries through so-called "town hall" procurement boycotts.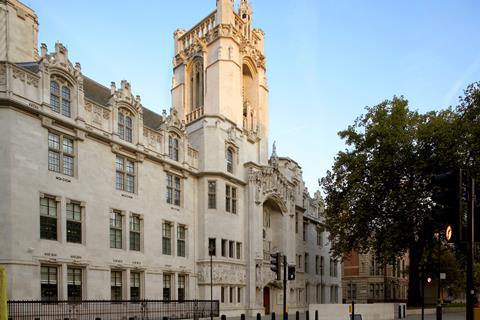 At the time, the then Cabinet Office minister Matthew Hancock said the ban would "help prevent damaging and counter-productive local foreign policies undermining our national security".
However, the PSC challenged the ban through a judicial review in 2017, claiming it was aimed at stopping funds from divesting from Israeli companies. The government has denied this is the case.
In June 2017, the UK High Court ruled that government guidance on boycotts and divestments had been used "unlawfully". The relevant section in the guidance was subsequently cut.
In June 2018, the Court of Appeal overturned the High Court's ruling, prompting lawyers to warn that it could open the door to greater influence from politicians on impact investing strategies and environmental, social and governance issues within the LGPS.
The PSC has been campaigning for many years to persuade investors to cut from their portfolios companies with links to Israeli settlements in contested territories in the Middle East.
Several European pension investors – including Norway's Government Pension Fund Global and PGGM in the Netherlands – have divested from specific Israeli companies in recent years because of concerns about the treatment of Palestinians.