The UK Pensions Regulator (TPR) has indicated it could pursue former Carillion senior staff as part of its investigation into the collapsed company's pension schemes.
Nicola Parish, TPR's executive director of frontline regulation, told a parliamentary inquiry this week that the regulator was "looking at all avenues" for using its powers to recover money for Carillion schemes.
The company went into liquidation on 15 January with just £29m (€33m) in reserves. Its 14 pension schemes had a combined deficit of more than £800m.
The regulator opened an "anti-avoidance" investigation on 18 January.
Frank Field, Labour MP and co-chair of the joint committee investigating the circumstances of Carillion's demise, pressed Parish over the regulator's actions against individual directors who, he said, "all made a lot of money out of this company".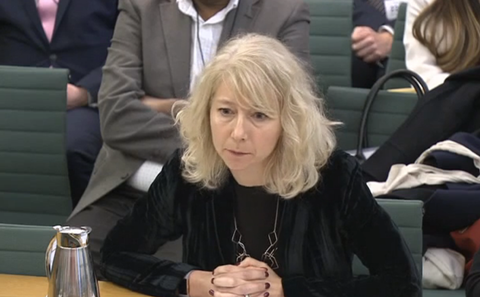 Parish said TPR was "looking into the activities of all of the parties concerned to see what all of the possibilities are for the use of our powers".
However, she emphasised that as there were four different agencies all investigating Carillion – TPR, the Financial Conduct Authority, the Insolvency Service, and the Financial Reporting Council – "we are really keen that we don't trip over each other".
TPR last year used its anti-avoidance powers to secure £363m from Sir Philip Green to help fund pension schemes attached to high street chain BHS, which he had sold in 2015.
Dominic Chappell, who bought the now-bankrupt company through his firm Retail Acquisitions, was due to be sentenced today over failing to assist the regulator with its investigation.
Carillion director 'thought pensions were waste of money'
The joint committee also published details of a meeting between the Carillion trustees and TPR from 2013. The trustees called for regulatory assistance after it failed to reach an agreement with the company over funding contributions.
According to the committee's release: "The regulator queried why the company was reluctant to accept what, on the face of it, appeared to the regulator to look like a reasonable [funding] proposal from the trustees.
"RE's [Robin Ellison, trustee chairman] understanding was that the finance director, Richard Adam, considered funding pension schemes to be a 'waste of money', particularly in respect of deferred members who did not actively contribute towards the business."
The joint committee, chaired by Field and fellow Labour MP Rachel Reeves, has published a swathe of documents going back nearly 10 years detailing discussions between TPR, the trustees and the company as well as the developing funding situation of the schemes.