The UK's pension scheme trade body has called for regulators to "act urgently" to protect defined benefit (DB) scheme members from scams, following the collapse of construction company Carillion.
Joe Dabrowski, head of governance and investment at the Pensions and Lifetime Savings Association (PLSA), said the trade body had "already seen warning signs that scammers may be seeking to exploit DB scheme members' fears about their future".
"We call upon regulators to act urgently to ensure that members are protected, and to take the strongest possible action against unscrupulous companies looking to take advantage of savers," Dabrowski said. "Transfers should only be undertaken if they are in the best interest of the scheme member and with the right level of guidance."
A spokeswoman for the PLSA later clarified that its concerns related to the wider UK DB sector, and not just Carillion's schemes.
Both the Pensions Regulator (TPR) and the Financial Conduct Authority (FCA) have said that, in most cases, transferring out of a defined benefit (DB) scheme is not the best option.
Responding to the PLSA's concerns, a spokesman for TPR said: "Some members of the pension schemes connected to the Carillion group may be considering transferring their benefits (known as a cash equivalent transfer value) to other pension arrangements rather than staying in their scheme.
"However, in this case, some schemes have already transferred to the Pension Protection Fund's assessment period and so members are no longer eligible to apply for a transfer."
The regulator urged individuals to seek advice before making a decision. Under UK law, those with a pension valued at more than £30,000 (€33,800) must obtain advice from a regulated adviser.
The PLSA's concerns come after the FCA banned a number of financial advice firms from transferring members' DB pensions to alternative arrangements.
Some advice firms and introducers had targeted members of the British Steel Pension Scheme and persuaded thousands of members to exit the scheme as it underwent a restructure.
At a hearing in front of a committee of UK politicians in December, the FCA was criticised for not acting quicker to clamp down on inappropriate pension transfer advice – although DB pensions are regulated by TPR.
The Pension Advisory Services (TPAS) has established a dedicated Carillion line for pension scheme members: (+44) (0) 207 630 2715. Liquidator PricewaterhouseCoopers has a dedicated web page for the pension schemes available here.
Note: This article has been updated following a clarification of the PLSA's comments.
Carillion: A rapidly changing situation
The London-listed construction company collapsed into liquidation yesterday morning after last-minute rescue talks over the weekend failed.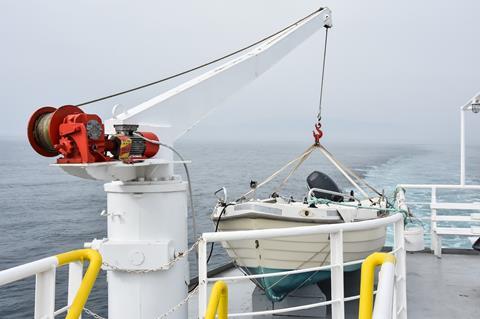 Carillion – a major supplier of services to the UK government – was founded in 1999 and has since acquired a number of other companies, meaning that it is the ultimate sponsor for as many as 14 separate defined benefit pension schemes.
The Pension Protection Fund (PPF) is designed to step in to take over DB schemes when their sponsors go bust.
However, the nature of the liquidation means that, so far, not all of its subsidiaries have been declared bankrupt. As such, only seven of the 14 schemes have today transferred into the PPF's assessment period, according to a spokeswoman for the lifeboat fund.
The spokeswoman said the schemes in assessment covered roughly 5,900 members (out of a total of 27,500 across all Carillion schemes).
The PPF assessment period typically lasts about two years, during which time members' data is analysed to ensure the correct payments are made, and the scheme's financial position is assessed to ascertain whether it would be able to pay benefits above the level of PPF compensation.