Matching and cashflow strategies are gaining ground around continental Europe, sometimes with a green tinge
Key points
Demand for cashflow-oriented strategies among European pension funds is growing
Funds will consider a range of instruments and approaches
ESG is a factor in CDI solutions
Asset managers are seeing a growing demand for cashflow-driven investing (CDI) from defined benefit pension plans across Europe.
As Francesco Martorana, CEO of Generali Insurance Asset Management (GIAM), notes: "The most relevant driver is the simple yet powerful realisation that standard allocation methodologies on traditional asset classes, mainly negative-yielding government bonds, will clearly not suffice for pension funds' needs going forward.
"More mature, larger and sophisticated pension schemes are the most relevant candidates for capturing the key elements and benefit of CDI strategies. This clearly makes continental Europe the ideal geographical area where CDI opportunities will gain traction."
Jean-Marie Dumas, head of fixed income solutions at Amundi, agrees: "We are definitely seeing more and more pension funds switching from a pure liability-driven investment approach to CDI orientation. Corporate pension funds are attracted by this approach because it favours income instead of pure, duration-constrained investment."
Amundi sees growth, driven by demand from Germany and Switzerland, while there is also interest in the Nordic region.
The trend is also apparent in the Netherlands, says Thierry Rozier, senior investment consultant at Aon in Amsterdam. "Dutch pension funds have been employing matching portfolios using a combination of government bonds, interest rate swaps and some investment-grade credits, but are now reviewing these fixed-income portfolios for yield enhancement," he says.
"It is happening mainly with industry-wide funds and the bigger company pension funds because they are better at handling the governance requirements."
Martorana says pension funds tend to follow a tiered approach when employing cash-flow-focused strategies. He explains: "They start out by looking at the set of solutions around CDI revolving around the asset classes perceived in their comfort zone. This means they start out by turning towards the credit space, softening at first their rating constraints, and then the liquidity constraint. As they grow more confident, they will focus their attention on better-remunerated alternatives such as liquid alternatives, inflation-linked securities, direct lending and real estate debt."
In the case of Generali, access to CDI strategies is provided through GIAM and the different entities of its multi-boutique platform, with other initiatives in the pipeline.
"Bridging these types of strategies in a proper CDI/LDI or core/satellite type of proposition, with relative weights attributed to each one of those alternatives according to the phase, accumulation versus decumulation, and the funding status of the pension schemes, is where we believe the most value can be added for the pension plan," says Martorana.
So what is happening in terms of supply? Dumas says: "There has been an uptick in funds dedicated to investments in private debt, suggesting an apparent and growing need for income-oriented solutions from long-term investors. More active strategies are also being developed within the unconstrained credit world as we try to make the most of the different sub-segments of the debt market, such as mixing listed and unlisted assets."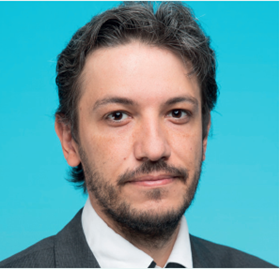 Meanwhile, he notes, alternative credit is a crowded and competitive space, sometimes with more assets than investors.
He observes: "For senior infrastructure debt funds, dry powder during the ramp-up phase remains high, which can sometimes lead to a negative credit selection; this can also occur with direct lending. This makes it really important for investors to select their asset managers carefully."
In terms of pricing, Dumas adds: "When demand outstrips supply for real asset financing, you can receive premiums under pressure, like we experienced globally in the credit market during the first quarter of 2019. Monetary policy makes a lot of assets delivering regular cash-flows quite expensive. This is why asset selection is critical to delivering returns while matching cash-flow needs."
Dumas adds: "In response to investor demand, we are also seeing more and more ESG-oriented strategies coming to market. Generated income in cashflow-driven investing can also lead investors to think about the nature of this income, and green financing strategies are becoming increasingly popular.
Rozier notes that some private debt holdings can count towards ESG goals. "New products are being influenced by the focus of many Dutch funds on ESG," he says.
Looking ahead, the low-interest-rate environment is likely to remain supportive of CDI strategies, says Martorana. But he notes that high demand from institutional investors has raised concerns over the possible crowding of most private-asset classes, affecting valuations.
"However, the increased recourse to these alternative ways of financing from corporates, the global need for infrastructure investments and the upsurge in competition among asset managers will all contribute to sustain the supply side, keeping valuations attractive for investors with a long-term horizon," he predicts.
Liability Strategies - Consolidator funds: New tools, new models
1

2

Currently reading

CDI takes root

3