The chief executive of Lothian Pension Fund, Scotland's second largest local authority pension fund, is to step down at the end of the year.
Clare Scott has been working for the local government pension scheme (LGPS) since 2005, rising through the ranks from pensions administration manager to investment officer to chief executive.
Scott trained as an actuary at Norwich Union – now Aviva – and then worked as an investment consultant for many years at Hymans Robertson.
In a LinkedIn post yesterday, Scott said she had thoroughly enjoyed her time at Lothian Pension Fund and was very proud of the fund's achievements, but that "it's time for me to move to pastures new".
According to her post she does not have a new position lined up, but will be "using the next few months to look at… options".
The £6.7bn (€7.6bn) multi-employer pension fund, which is administered by Edinburgh Council, said it had started the search for a new CEO.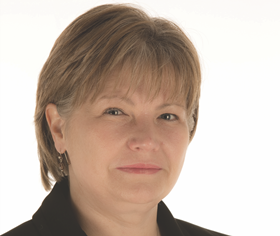 "We expect the role will attract a lot of interest," it said, "especially as the fund has established a position as one of the leading LGPS funds in the UK."
The fund had "an attractive platform from which a new CEO can address future challenges," it added, noting that it had a strong-in house investment capability with regulatory authorisation and "collaboration activities with other LGPS funds".
Lothian Pension Fund works with the pension fund for the neighbouring council of Falkirk on investments, having so far made collaborative private market investments in infrastructure and private debt. The pension fund for the council of Fife has now also joined the collaboration.