As Xi Jinping consolidates his control of the levers of Chinese power, he seeks to solve structural issues within the economy through greater central control
Key points
The 19th Communist Party Congress saw Xi Jinping strengthen his position
Economic leverage comes from policymakers' hold over state-owned banks and enterprises
Greater coordination between regulatory agencies will mean tighter financial supervision
Private enterprises are responsible for about 90% of job creation and increasingly capital spending
China's 19th Communist Party Congress in October 2017 was a predictable affair. As Dawid Krige, CEO of Cederberg Capital, points out, Xi Jinping's policies have remained largely unchanged since he came into power. The three main ones have been anti-corruption, consumption-driven growth and projecting China's power within Asia Pacific and the world at large.
The key message was that Xi has a position of power unsurpassed since Deng Xiaoping and Mao Zedong. Xi's vision envisages the supremacy of the Communist Party in China over all other centres of power, including the government and the army. Domestically, it entails a shift towards a more centralised, state-controlled economy. Internationally, initiatives such as the One Belt, One Road strategy of creating China-centred trading routes reflects a vision of an equal alongside western democracies and willing to develop on its own terms.
The oft-stated belief that 'power corrupts', leaves many China investors such as Rob Drijkoningen, co-head of emerging market debt at Neuberger Berman, with worries about the long-term impact of Xi's position. "His influence will extend beyond his next five-year term. But the danger is that, as we have seen elsewhere, the longer a leader stays in power, the less friendly they can turn out to be."
That has both economic and political implications. As Hu Yan, founder of Hiassure, a financial information service company, points out, there is no sign that western-style political reforms will take place. Indeed, in terms of censorship, reform of legal and political structure the moves are in the opposite direction. The view is that issues such as corruption that need to be tackled will be done not through western democracy, but through Communist Party actions. But how objective can they be? As Steffen Reichold, emerging market debt manager at Stone Harbor Investment Management, says: "There is also always a suspicion that while the anti-corruption drive has one goal of getting rid of corruption, getting rid of troublesome opponents could also be another."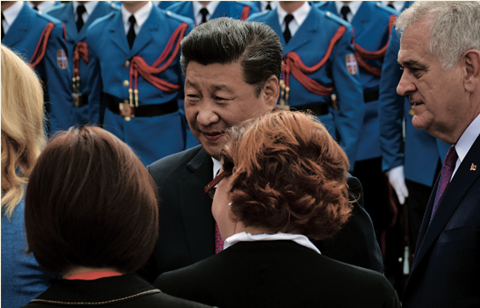 Economically, says Drijkoningen, the leverage that policy-makers have is through state-owned banks and state-owned enterprises (SOEs). Those channels are unlikely to be broken soon. Indeed, Hu argues that Xi wants the role of SOEs to be strengthened, which implies a shift towards more government planning and a directed rather than a market economy. The problem with SOEs is that they can crowd out the private sector and lead to inefficient and in many cases, an environmentally polluting allocation of resources. "I would have liked the Congress to have been more aggressive on SOE reform but it was clear that it was not going to happen," says Reichold.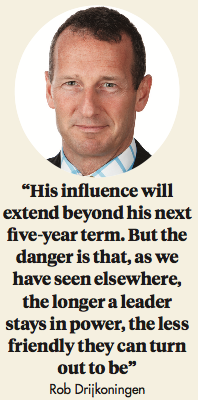 Ge Guo, portfolio manager at Union Investment, points out there are two categories of SOEs. First, those that are large and profitable. Second, small and inefficient SOEs that would have been filtered out in a market-based system which the government is now trying to shut. SOEs are borrowing from state-owned banks supported by central and provincial governments. While Guo has concerns about leverage in the large SOEs, the issue is whether they are likely to default. She sees that as unlikely as they have state support.
Moreover, argues Drijkoningen, the profitability of SOE leaders in areas such as steel and aluminium has improved during the past 18 months. Excess capacity has been removed while commodity prices have increased.
Smaller unprofitable and polluting SOEs, however, will be allowed to default on a selective basis while the systematically important ones will be supported says Guo. Shutting down smaller SOEs will be good for the economy as the larger SOEs will benefit as competitive positions will be strengthened. Steel is a classic case, while coal mining is also a sector where overcapacity exists. Small private mines are producing poor quality and highly polluting coal that cannot compete with imports from Australia and Indonesia. In the past, the quality was tolerated as it was cheaper than Australian or Indonesian imports: "Now the government is willing to close smaller mines and import from overseas. That is why Indonesian coal producers are benefitting from increased demand," she says.
It is also clear that the drive for internationalisation of the renminbi has slowed owing to the capital outflows occurring. In this respect, the People's Bank of China (PBOC), the central bank, has differed from other arms of government, by pushing for reform, explains Reichold. The government will be trying to keep foreign funds flowing into China while discouraging outflows.
Guo sees closer co-ordination of regulatory agencies in the future as one facet of an intensifying supervision of the financial sector. "After the stock market bubble in 2015, the government changed the head of the CSRC [China Securities Regulatory Commission] and set up central government entities to coordinate the regulatory agencies – the CSRC, CBRC and CIRC. In the past, the agencies acted independently with a lack of coordination, so some people took chances with illegal activities." Banks have been urged to increase their capitalisation and forced to put risky wealth management products back onto their balance sheets, enabling scrutiny of their risks and the capital adequacy of the banks themselves. As a result, smaller banks are struggling to generate profits.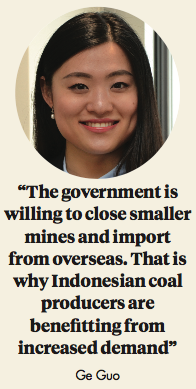 GDP growth as high as possible may have been the goal in the past, but the new norm is 6.5% annual growth rather than the previous target of over 8%. There is an emphasis on quality rather than the quantity of growth. Tackling pollution is a priority and ties in with reining in overcapacity in certain sectors such as coal. Helen Zhu, head of China Equities at BlackRock notes that Xi mentioned 'green' 15 times and 'ecology' 43 times, devoting a whole section of his speech to environmental protection. BlackRock says government resources, including fiscal spending, tax subsidies, land and credit supply, will be tilted towards bolstering industries to meet the "people's ever-growing demand for a better life". In contrast, the traditional sources of growth, such as infrastructure and real estate, should continue to lose their potency.
Xi is appealing to the masses rather than the middle classes and his goal is ensuring that no one is left in poverty, even if it means sacrificing middle class aspirations, says Hu. At the Congress, Xi declared that property is for living in and not for speculation. Prior to the Congress, there were cooling signals from the government for a property market with price ceilings and purchase controls in nine tier-two cities where real estate was booming, says Guo.
Healthcare reform has been going on for several years, albeit with setbacks. Everyone, in theory has access to a basic level of health care, although in rural areas this is not always available given the limited resources: "The government is trying to create community-based hospitals and allow multisite practices for doctors in order to alleviate pressure on the large city hospitals," says Hu.
China is also trying to privatise parts of the health industry while maintaining quality, explains Guo. In the past, private health was usually low quality, while drugs are expensive.
One reason for China's high savings rate was because the population did not have adequate pensions and healthcare arrangements, so they had to save for their old age and sickness. The government has realised the existing arrangements are not sustainable and moved towards implementing a more modern healthcare system with lower drug costs. This is based on an insurance-based structure which is why healthcare insurance is a big driver for growth.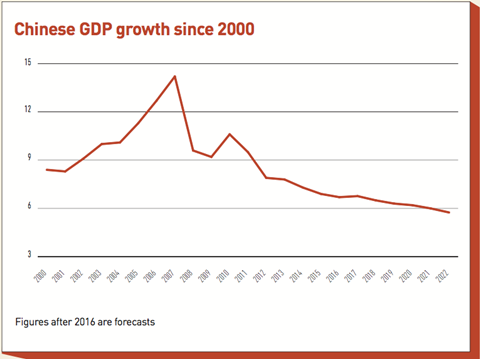 Dealing with the imbalances in the pension system was touched upon during the Congress says Guo. China's ageing population and rising dependency ratios have led to pension reform. Previously, men could retire at 60 and women at 55 (50 for blue-collar workers). China needs to cope with an ageing population and rising labour costs, so there is pressure to push out the retirement age says Ge. Whether Xi will permit that remains to be seen. In the past, people relied on their children for their old age, as not everyone was able to get a pension. Pension provisions vary across regions as the system is localised, leading to divergences between regions. The north of China has a classic ageing manufacturing base which is suffering, and its pension systems are in deficit. In contrast, Guangdong province, which includes the metropolis of Shenzhen, is in surplus as it has a young labour force.
China certainly still faces challenges domestically but, as Krige argues, its rise is inevitable: productivity gains achieved through sound, long-term policies giving economic freedom to a large, homogenous and highly-educated population. A strong China is good for the world economy, especially given the uncertain political, economic and demographic situations the developed world faces.
Among all the talk of strongman Xi, it is easy to lose sight that the party remains committed to entrepreneurship. Private enterprises are not only responsible for about 90% of job creation but increasingly for capital spending. Hence the private sector is where the most exciting long-term investment opportunities in China remain, not SOEs which may or may not change their spots, depending on uncertain reforms. For global investors, that is encouraging.
Outlook 2018: Heading for regime change
1

2

3

Currently reading

China: Seeking state solutions

4

5

6