Pension schemes of all sizes must look to collaborative projects such as Climate Action 100+ to have a meaningful impact on the fight against climate change, according to Aon.
Speaking at the Pensions & Lifetime Savings Association's (PLSA) annual conference, taking place online all this week, Tim Manuel, head of responsible investment at Aon, said trustees could "supercharge" their efforts on environmental causes by working together more closely with other schemes.
In order to limit global warming to 1.5°C above pre-industrial levels, serious concerted efforts were required by pension schemes, beyond simply allocating to ESG funds, he argued. Schemes and trustees needed to engage with each other as well as with asset managers and service providers to benefit from economies of scale.
"Combining assets is one thing, but combining forces is the critical tool to address climate change," Manuel said.
"Pension funds are not in competition with each other. There is absolutely nothing to lose by sharing the power of your voice with others – and everything to gain."
He highlighted Climate Action 100+, the coalition of more than 500 asset owners and managers with over $47trn (€39trn) in assets under management, as just one example of institutional investors seeking to drive change.
"The initiatives are plenty, and more often than not they are led by other pension funds," he said, urging delegates to "find one that fits your ambition and choose to participate knowingly and actively".
Ambition, concerns
A survey of 250 trustees carried out by Aon in July and August this year found that only a quarter of respondents were confident of their asset managers' policies on engagement, and a similar proportion said they proactively interacted with their managers on this issue.
However, with UK and international regulations pushing schemes towards increased disclosure of engagement and ESG policies, trustees were obliged to take these issues seriously, Manuel said.
Manuel cited one professional trustee respondent to the survey, who stated: "'Many consultants and asset managers are still in a 'greenwashing', minimum compliance place, unless you demand different. I am now demanding different.'"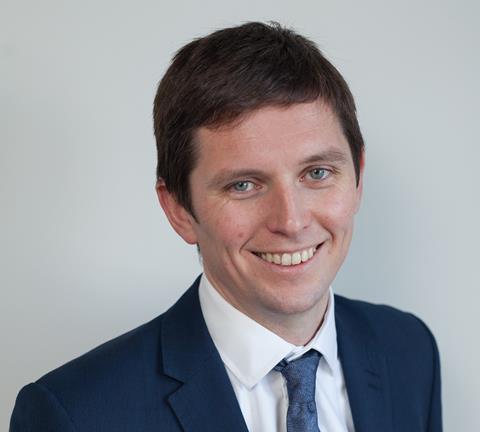 In total, 29 UK pension entities are signed up to Climate Action 100+, according to the international group's website. These include four local government pension asset pools and the Local Authority Pension Fund Forum, which represents 80 local authority schemes.
A total of 33 UK pension funds are members of the Institutional Investors Group on Climate Change, as well as four pools.
Manuel said that the "actions and behaviours of trustees are crucial" in determining the success or failure of wider environmental efforts.
"What I see is ambition among trustees to do or to tackle global issues like climate change, [but also] concerns and worries about making that ambition a reality," Manuel said.
He added: "You may think you are too small to make a difference, but I guarantee you that every single trustee listening to me now is already part of this effort through one of your asset managers. As a minimum you are already passive, perhaps unknowing participants in this effort."
Aon is one of 12 investment consultancies that earlier this year formed a working group to improve sustainable investment practices across the investment industry.
To read the digital edition of IPE's latest magazine click here.