In 1965 Muriel 'Mickie' Seibert attempted to do what no woman had ever done before. She tried to buy a seat on the New York Stock Exchange (NYSE). Unfortunately for Seibert, a man had to sponsor her application, and she was turned down nine times. Things became even more complicated when the exchange demanded a $445,000 fee for her seat, an astronomical amount back then. It was something no other applicant had ever been asked to provide.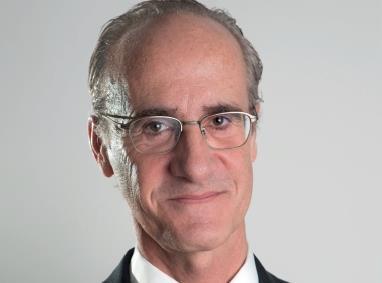 Siebert persevered. It took her two years to make history by becoming the first woman to hold a seat on the NYSE, and was dubbed the 'First Lady of Wall Street'. It would be another five years before women achieved a similar feat in the UK.
Now, of course, women work on trading floors around the world. But they are still vastly underrepresented across finance. In the investment industry, in particular, the figures are stark. Women only account for 9% of the asset management profession. And a diversity and inclusion benchmarking report, compiled by Mercer for the Diversity Project, showed that the diversity challenge runs much deeper. Only 1% of the industry identified as being black. Only 4% reported a disability, and 95% identified as being heterosexual. Although only 7% of the UK population is privately educated, 38% of the industry attended independent schools.
The good news is that asset owners have begun to take the problem seriously and expect their asset managers to do the same. A 2017 report from New Financial, a think tank that promotes capital markets as a force for good, revealed that diversity is beginning to influence manager selection.
In 2015, for example, the New York City Pensions System and Comptroller's Office announced that it was formally including diversity among its criteria for manager selection. The asset owner has said it is dedicated to "identifying and investing with top-performing fund managers that demonstrate exceptional potential and are committed to diversity in their investment decision-making, ownership structure, compensation, and profit-sharing policies".
In Canada, the Alberta Investment Management Corporation (AIMCo) has a policy to achieve gender parity on its board of directors, while in Sweden, the AMF Pension pledged to reduce pay differences between men and women by 2018. There are many other examples around the world of asset owners taking the initiative in this regard. According to New Financial, diversity questions are coming up more frequently on requests for proposal (RFPs), and investment consultants are also including diversity in their selection criteria.
Asset owners have realised that diversity is more than just an ESG matter. Numerous studies have shown that diversity helps foster innovation. In 2015, McKinsey analysed 366 public companies, and found that those in the top quartile for ethnic and racial diversity in management were 35% more likely to have financial returns above their industry mean, and those in the top quartile for gender diversity were 15% more likely to have returns above the industry mean.
Despite this, the gender gap persists. The gender pay gap in the UK investment management industry deteriorated from 2017 to 2018, for example, and was the second-worst performance out of 22 business sectors analysed, according to a report by PwC and the Diversity Project. It also revealed that the average mean gap between the sexes in the industry widened by 0.8% over the first two years of reporting. This is despite several studies showing women make better fund managers.
A Warwick Business School study found that women outperformed men investing in the FTSE 100 by 1.8% over the three years to June 2018.
Rothstein Kass, meanwhile, showed in 2017 that women's annualised performance in the hedge fund industry over a five-year period was 9%, while men returned 3%. Elsewhere, Mercer has suggested that a 1% increase in gender diversity could boost company revenues by 3% or more. And Grant Thornton estimates that publicly traded companies with wholly male boards could be missing out on £430bn (€502bn) of investment returns each year.
So why is it so hard to build more sustainable, inclusive cultures? Between March and June 2018, I conducted consultations with senior women and minority men in the UK asset management business, as part of my thesis for my executive master in change (EMC) degree at the INSEAD Business School. My research shows several factors contribute to a gender imbalance in asset management, and these broadly affect all minority groups.
The first challenge is the arcane, complex nature of the investment industry. For many outside of the business, asset management seems inaccessible and difficult to understand. On top of that, asset management received a great deal of bad publicity after the financial crisis. It does not help that the industry is perceived by many to be elitist, and the social value it delivers is poorly understood.
Another problem is the stereotype of men being better fund managers, despite a great deal of evidence to the contrary. Then there is the notion of 'boys being boys' still entrenched in the system, and the cult of the 'star manager' – mostly men – still pervasive in the industry. A large part of adopting change will come when asset managers examine both their conscious and unconscious biases.
Another way to build diverse cultures is to focus on the well-being of employers. Asset managers, by and large, continue to adopt a culture of presentee-ism. Maternity versus paternity leave is an important issue. Generous maternity leave is great but generous paternity leave would also be helpful.
Unfortunately, there are no standardised metrics yet to measure diversity and inclusion in asset management. However, asset managers could take several steps to show investors they take the issue seriously. They could change their recruitment and promotional culture, for example, spending more time recruiting more widely by embracing returners, for instance, and using apprenticeships to hire employees who are not university graduates.
Asset managers must also look at their promotion culture, and at their performance assessments. Investment consultancy Redington, for example, assesses performance continuously, rather than annually, so that it is not just the loudest who get noticed. It has also closed its gender pay gap.
Asset owners can also ask for more accountability from their managers in their RFPs and in their discussions. How diverse is the manager? What initiatives has it taken in the last year to support minority groups? What is its strategic plan/development in this area? And how can it demonstrate that it has built a sustainable, inclusive culture?
It has been 54 years since Mickie Siebert demanded a place at the NYSE. And while progress has been made since, it has not been enough. Investors play a critical role in pushing for better diversity and inclusion, by demanding that their managers stand up and be counted. They have considerable firepower, and once they start using it, they can affect real change, bringing diversity to the forefront of the industry, where it belongs.
Ric van Weelden is a senior partner at INDEFI