Last month the Norwegian sovereign wealth fund – Government Pension Fund Global – was reprimanded by several industry experts and economists for not having yet joined the United Nations-convened Net Zero Asset Owner Alliance.
Some 42 institutional investors, representing $6.6trn (€5.7trn) assets under management globally, have joined the alliance, committing to reducing their total portfolio carbon emissions towards net zero by 2050 or sooner, with the first intermediate targets set for 2025.
The Norwegian SWF's total assets are equivalent to about three times the size of the country's GDP. Its equity portfolio carbon footprint of 107.6m tonnes of CO2 is more than twice the amount of Norway's annual total emissions, and triple when excluding Norway's emissions during oil and gas extraction, according to the Official Monetary and Financial Institutions Forum.
And yet, GPFG does not seem to have specific emissions targets and has chosen to focus on climate risk rather than climate impact.
The SWF's asset manager, Norges Bank Investment Management (NBIM), has launched a couple of reports on climate change and its financial implications for the fund's portfolio. But NBIM said methodological limitations related to data quality, model assumptions and uncertainty meant it could be "challenging" to use a portfolio's carbon intensity, or a particular climate scenario, as a basis for setting portfolio targets.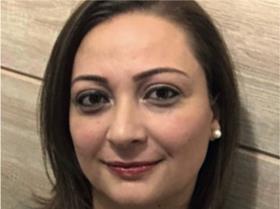 Industry experts are not convinced and propose that Norway reduce its overall exposure to climate transition risk by bringing down the greenhouse gas emissions intensity of the GPFG portfolio.
Martin Skancke, chair of the PRI board and leader of the expert group tasked in February with investigating financial climate risk and climate-related investment opportunities in relation to the GPFG, presented a report in August recommending the fund to effectively adopt a net-zero goal for greenhouse gas emissions by 2050.
As one of the world's most influential investors, NBIM should align its global voting guidelines with the objective of reducing total portfolio carbon emissions to net zero by 2050 or sooner.
Venilia Amorim, editor, IPE.com
venilia.amorim@ipe.com