The nature of work has changed profoundly and pension provision has struggled to keep up – and so, it seems, have some trade unions.
At PensionsEurope's annual conference in Brussels last month, employee representatives came under pressure for failing to be flexible enough when feeding in to discussions about future pension provision.
The challenges of providing pensions and other social security benefits to participants in Europe's emerging 'gig economy' brought about a lively debate between politicians, pension professionals, unions and employers.
Sophie in 't Veld – the Dutch MEP responsible for leading development of the pan-European personal pension (PEPP) regulation as it passes through the European Parliament – argued vociferously for intergenerational solidarity, which she claimed was at odds with union actions in some countries.
"There is at least one country – probably two or more – where there are strikes going on [supported] by people who want to hold on to a pension age of 52. How is that solidarity?" In 't Veld contended. "I am very much in favour of the role that trade unions can play, and they have from the start been an agent for change. But they are sometimes also an agent for stagnation."
She added: "Strength doesn't lie in remaining the same. Strength lies in adapting to new circumstances."
Individualisation of pensions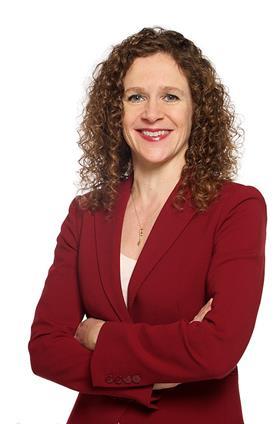 In the Netherlands, the coalition government, in place since last year, has pushed for a new form of pension combining individual accounts with a degree of collective risk sharing. However, In 't Veld said this had been thwarted by the social partners' "huge resistance against change".
"[Individual accounts] would much better reflect the new reality," the MEP argued. "But then you see the social partners in particular saying, 'No, we want everything to stay as it is'."
This brought her up against fellow panellist Liina Carr, confederate secretary at the European Trade Union Confederation (ETUC). Carr hit back, stating that a move towards individualised pensions would automatically reduce collective risk sharing. She contended that ensuring wage adequacy through collective bargaining would ensure satisfactory pay, from which pension contributions could be made.
Guillaume Cravero, senior adviser at employer organisation BusinessEurope, agreed that salaries were the starting point. "There are many temporary positions where you can earn more than in an equal full-time contract," he added, but this did not mean those individuals could access a pension.
For freelancers and other gig economy workers, Carr emphasised the need for fully funded public pension provision, with a tax system to ensure that these workers can contribute in the same way full-time employees do. Any shortfall in retirement income should be filled by state-funded social security systems, she said.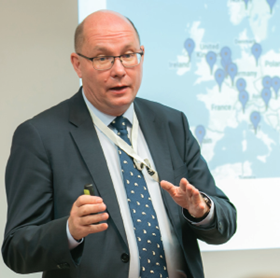 In 't Veld rejected this, and was backed up by PensionsEurope's CEO – and panel moderator – Matti Leppälä.
"Because of the demographic change, the public finances will not be sustainable, and the biggest part of public finances are pensions,"
Leppälä said. "You're saying the state will [pay], but the state will not provide."
Carr admitted the intergenerational issue was "tricky", and accepted that younger workers needed assurances that they would "have something good to look forward to" in retirement.
Stijn Broecke, senior economist at the Organisation for Economic Co-operation and Development, urged delegates to "think creatively" for the sake of those in "non-standard employment".
Broecke added: "There is value in a variety of employment contracts. We want flexibility in the market, and there are good reasons for individuals to want flexibility, and for employers and society to want flexibility.
"But we don't want all jobs to be non-standard jobs – we want all jobs to be good quality jobs. The two are not the same. The goal is for all jobs to be good jobs, and for all jobs – regardless of their contract status – to have some access to social protection and to pensions."
The role of the PEPP
Despite jokingly introducing the PEPP as "the best product in the world", In 't Veld warned that the concept could only be part of the solution for future pension provision.
The product took a step closer to fruition after the PensionsEurope conference, with EU member states agreeing their stance on the proposal after reaching a compromise on the question of whether pension funds should be allowed to provide the product.
The European Parliament's economic and monetary affairs committee, which is leading the PEPP proposal for the parliament, is due to vote on its stance this month. The full parliament will vote on it in September.
"I do not think the PEPP is going to be the answer to all the issues we are discussing today," In 't Veld said. "It's definitely part of the answer, but it's not going to solve all problems. It is an illusion to think that products like PEPP can ever fully replace or compensate for an absent or insufficient first or second pillar."
"Solidarity" between age groups, genders and incomes was an important element of first and second pillar provision, the MEP continued, and should not be overlooked when designing products for younger, more flexible workers.
However, she also proposed that future incarnations of PEPPs could be constructed to provide risk sharing.
"PEPP is a personal individual complementary voluntary product, but I could see that maybe a group of people could pool their PEPPs, why not?" In 't Veld said. "It's often put as if defined contribution is individual, but it's all done in big pools with lower fees, sharing costs – it's all done by risk pooling."
The ETUC's Carr warned that PEPP products – like most third-pillar provision – would only be available to those with "the means to contribute to them".