Major corporate reporting bodies have embarked on a two-year project to drive better alignment of sustainability reporting frameworks.
The project also aims to promote further integration between non-financial and financial reporting.
The work is being carried out by members of the Corporate Reporting Dialogue, a group comprising seven key standard setters and framework developers.
According to a statement, the project will involve the organisations mapping their respective sustainability standards and frameworks "to identify the commonalities and differences between them, jointly refining and continuously improving overlapping disclosures and data points to achieve better alignment".
The work will take into account the bodies' "different focuses, audiences and governance procedures".
Corporate Reporting Dialogue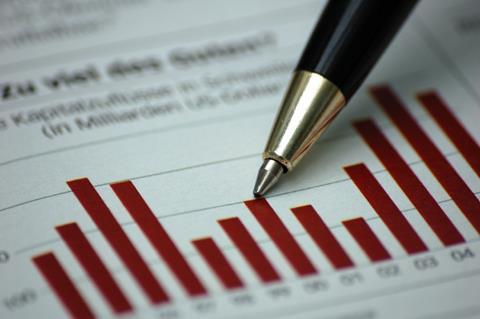 Launched four years ago as "the principal working mechanism globally to achieve dialogue and alignment between the key standard setters and framework developers that have a significant international influence on the corporate reporting landscape", it comprises seven organisations:
CDP (formerly the Carbon Disclosure Project)
Climate Disclosure Standards Board
Financial Accounting Standards Board (as an observer)
Global Reporting Initiative
International Accounting Standards Board
International Organisation for Standardisation
Sustainability Accounting Standards Board
As part of the project the organisations also aim to identify how non-financial metrics relate to financial outcomes and how this can be integrated in mainstream company reports.
The first phase of the project is to include alignment to the recommendations of the Financial Stability Board's Task Force on Climate-related Financial Disclosures (TCFD).
In a blog post, Richard Howitt, CEO of the International Integrated Reporting Council, which convenes the Corporate Reporting Dialogue, said: "The market told us it wanted greater alignment between frameworks, and this project sends a clear reply that this message has been heard and is being acted on."
Fragmentation in the sustainability reporting landscape has been an issue for some time. A group of investor organisations recently published a discussion paper in which they urged corporate reporting bodies to agree "a coherent vision" of how different reporting standards "can and should fit together". The investor organisations were themselves responding to calls for a more unified view from the buy-side.
Kris Douma, director of strategic projects at the Principles for Responsible Investment and one of the authors of the discussion paper, said the investor organisations were happy with the Corporate Reporting Dialogue's new initiative.
"It is great to see they give an important new impulse to work towards better alignment in the next two years," he said. "We look forward to collaborate further with them in the near future."