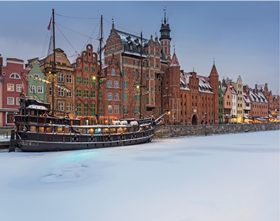 Auto-enrolment to be rolled out in Poland as the second pillar is wound up
Romania must weigh short-term budgetary constraints against long-term capital market development as it considers its second-pillar pension system
Bulgarian pension savers receive paltry returns after inflation and costs

There is a trend among regional capital market participants for the increased centralisation of regulation, but it needs to be counterbalanced by increased trust

Analysis of assets, membership and asset allocation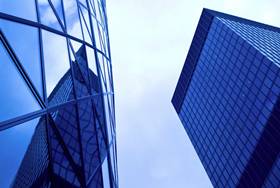 Watchdog says auditors face 'significantly stronger requirements' 

Coverage ratio down by four percentage points in third quarter, consultancy reports [updated]

 Outside the realm of US public pension plans, where generous return assumptions and inflated discount rates are common, the medium and long-term outlook for asset classes is of serious importance to most pension funds. 

Anyone who back in 2008 had accurately predicted what monetary policy would look like today would certainly have been regarded as unhinged. 

Our report this month on management and outsourcing discusses how pension funds must increasingly rely on external organisations to analyse their portfolios, particularly from a cost perspective. 
Digital Edition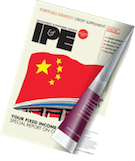 Subscribe to the digital edition of IPE magazine to view the latest issue directly in your browser.
Describing himself as "the most senior elected Brit in Brussels" and speaking ahead of 29 March when he and the UK's 72 other MEPs were set to relinquish their mandate in the European Parliament, Syed Kamall is keen to speak about matters other than Europe. 

One of the knottier issues in Brussels at the moment is the future of the European supervisory authorities 

At 49, Brian Hayes is young man by political standards. Having started in Irish politics early with his appointment to the Irish Senate in the mid 1990s, Hayes was elected to the Dáil, the lower house, before he was 30, taking a seat for the Fine Gail party. 

Lieve Wierinck's main political passion is ensuring the EU takes full practical advantage of Europe's excellent scientific base

While he derives some satisfaction from advances in green energy and the like, Sven Giegold is unhappy that most global investment can still be classed as environmentally unsustainable. 

Are non-peforming loans an investor's dream come true? Or do they represent immeasurable risks?

Tensions are rising in Brussels as the EU institutional mandate approaches its end ahead of the Parliamentary elections in May 2019, and the Commission has already ceased issuing new proposals in the absence of legislative time. 

The race is on to complete the EU's flagship Capital Markets Union project before the mandates of the Commission and Parliament elapse next year

Another step by Brussels to ease financing to business across the EU comes with measures to facilitate the cross-border distribution of investment funds

PensionsEurope is concerned about a Brexit 'no deal' and is calling for negotiators to pay heed to the €3.54trn sector's interests

Radical upgrades to the EU's corporate tax base norms have never been so close to fruition

Europe's asset management industry is lobbying against any mandatory guaranteed default option in the third-pillar PEPP proposal

As the risk of a no-deal Brexit comes into focus, attention is turning to ways to mitigate the damage across financial services, including asset management and pensions

The EU's securitisation package has finally passed through the European Parliament and Council. However, the new rules will not be applied until January 2019

The EU's controversial mandate for a radical shake up of financial supervision has received a cool reception from the pensions sector as well as smaller EU members

International investors in the EU have for decades been suffering from woeful dispute settlement proceedings when involved in cases against public authorities

Discussions over the payment of social costs for workers from central and eastern European countries posted temporarily to wealthier EU countries are playing a major role in the attempt to update existing directives

At first sight, the benefits of the European Commission's Pan European Personal Pension (PEPP) regulation proposal seem clear. But it did not take long for commentators to point out the considerable hurdles

The European Commission's "further steps to drive forward the Capital Markets Union (CMU)" outline nine new priority legislative actions to solve the EU's long-term cross-border investment challenge

Strong words on Brexit are flying in political circles. But behind the theatre, concerns about the future of London's fund management sector are emerging