The €970m Dutch sector scheme for the Rhine and inland shipping is likely to lose its mandatory status, as not enough employers support the current compulsory participation.
In its annual report for 2018, the Pensioenfonds Rijn- en Binnenvaart said that 40.7% of active participants were employed by companies affiliated with an industry organisation that had requested mandatory participation.
This figure must be at least 50% for the pension fund to keep its legal mandatory status, and both the pension fund and its social partners have warned that the necessary improvement is unlikely be achieved before the deadline in May next year.
According to Bert Klein, trustee at trade union Nautilus International, possible alternatives – such as setting up a employer organisation dedicated to pensions, or a merger with another sector scheme – had already been ruled out "as they would create new problems".
Hijlke Hijlkema, the chairman of the pension fund, attributed the lack of support to the structure of the sector, with its 1,100 affiliated companies employing an average of just four staff.
"They comprise many unattached entrepreneurs, skippers who are averse to too many rules and obligations," he argued.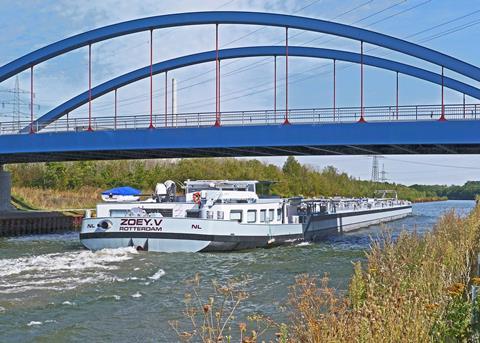 Ingrid Blom, responsible for social affairs at the employer organisations CBRB and BLN-Schuttevaer, said that the social partners wanted to develop new, non-mandatory pension arrangements, in order to generate sufficient scale and lower barriers for employers to join.
However, both Blom and Klein said this would require extending the compulsory status of the pension fund by at least one year to allow for the transition.
Hijlkema said he feared that suspending the scheme's mandatory status would lead to a domino effect.
"As large firms already pay wages from abroad and avoid mandatory participation, suspension may also tempt other employers to do the same," he said. "This would lead to a vicious circle, with ever-increasing costs for the remaining companies."
Last year, the pension fund spent €327 per participant on pensions administration.
At the end of last June, its funding ratio stood at 118.3%. Its financial position enabled the scheme to grant its participants and pensioners inflation compensation of 1.27%.
The shipping scheme reported a 2% loss on investments. It has 4,985 workers, 11,335 deferred members and 2,910 pensioners.