At a time when defined benefit funds are under pressure globally, one Swedish fund offers a model of simplicity, whereby in-house investing has helped reduced implementation leakage, boosting long-term returns and the solvency ratio
Back in March, when COVID-19 turned a raging bull into a ferocious bear in record time, pension plans faced a perfect storm: falling asset values from plunging markets and rising liabilities from falling interest rates.
So far, media attention has centred on defined benefit (DB) plans where the heavy damage is visible from the latest regulatory filings, especially in the US and the UK.
The aggregate funding ratio of US state pension plans fell 12 percentage points to 63% during the first quarter, according to the investment adviser Wiltshire Consulting. The ratios of the 130 largest plans are now at the lowest levels for 30 years.
The picture is no less comforting in the UK, according to Aon. It shows that a quarter of DB plans are likely to be badly impacted due to market disruption. The speed and scale of the recession has also undermined the affordability of pension contributions by plan sponsors.
The picture that emerges in the media is one of doom and gloom. The good, the bad and the ugly are all lumped together.
Yet, many DB plans have bucked the trend by proactively future proofing their portfolios against negative fat-tailed events. It is instructive to turn the spotlight on one of them: the €86bn Swedish pension plan Alecta.
It is predominantly a DB plan, covering 85% of total assets. The remaining 15% are defined contribution with employees bearing all the risk.
A resilient solvency ratio
That Alecta has been able to weather periodic storms since 2007 is evident from its solvency ratio: a measure of the plan's ability to meet its future commitments (figure 1). Not only has the ratio been well above 120% since the end of 2007; it also bounced back after the global financial crisis in 2008, the euro-zone crisis in 2011–12 and the current COVID-19 crisis.
For most of the time since 2007, the solvency ratio has hovered above 140%.
When the solvency ratio last fell to 120% in 2011, Alecta was obliged to divest some risky assets. To pre-empt that scenario in the future, Alecta adopted a tougher approach to risk. This entailed an additional stress test of its portfolio – carried out internally for the board of directors – performed prior to the normal regulatory stress test. The underlying idea is to strengthen its financial position so that it can withstand a future crisis without having to divest assets and without ending up in the 'red' zone under the prevailing capital requirement rules. This double stress test regime is one of the reasons behind Alecta's strong financial position in this challenging COVID-19 period.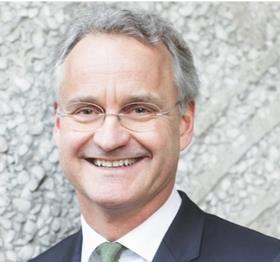 Obviously, on the asset side, rising markets have helped, as central banks' quantitative easing programmes ushered in the longest bull market in history, lifting asset prices across all markets.
On the flip side, however, interest rates have been on a downward trajectory, thereby reducing the discount rate and lifting the present value of future pension liabilities (figure 2).
These two opposing forces have left the funding ratio above 140% since 2011. In marked contrast, the same forces have wreaked havoc for most pension plans in DB markets worldwide.
"This double stress test regime is one of the reasons behind Alecta's strong financial position in this challenging COVID-19 period"
Indeed, falling rates have proved to be DB's Achilles' heel and accelerated scheme closures. Lower rates mean lower cash flows, as plans typically rely on bonds to fund payouts to their retirees. To cover the resulting shortfall, they have to invest more.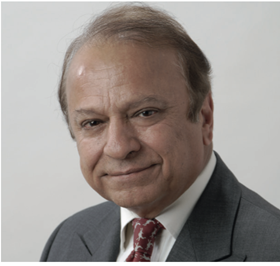 Falling rates also inflate the present value of plans' future liabilities, as calculated under prevailing pension regulation. As a rule of thumb, a 1% fall in rates delivers a 20% rise in pension liabilities, and a 10% fall in the solvency ratio.
In a typical pension portfolio, a lower discount rate tends to be net negative: its positive effect on equity assets is offset by the negative impact on liabilities. Yet, Alecta has continued to notch up a healthy solvency ratio due to impressive returns on the asset side.
A high equities allocation
Figure 3 shows Alecta's asset allocation at the end of 2019. Fixed income accounted for 46.9%, shares for 42.7% and alternatives for the remaining 10.4%. The latter is likely to rise, as the search for uncorrelated absolute returns from illiquid assets will intensify after the correlation between bonds and equities rose sharply in the March downturn. That correlation has proved asymmetric in this century: low in rising markets and high in falling markets, thus diluting the benefits of diversification. A number of other points in figure 3 stand out.
The share of equities at 43% is higher than most DB markets in Europe where the average is 25%, according to Mercer. Since the introduction of 'double stress-tests' in 2011, the proportion of equities in Alecta's portfolio has been rising and has exceeded its pre-2011 high. Just as notable, home country bias in the equity portfolio is pronounced as Sweden accounts for 39.2% of the equity portfolio.
As for returns, between January 2008 and May 2020, the equity portfolio reported a 142% gain and the bond holdings 43.9%.
Another standout feature is that the entire portfolio is actively managed in-house, relying on a high conviction concentrated approach that minimises the entrenched principal–agency problem that has long diluted returns in the investment value chain. The pronounced tilt towards passive funds evident in DB plans worldwide is conspicuous by its absence in the Alecta portfolio. Behind this analysis are three noteworthy points.
First, although volatile, equities have historically proven to be outstanding in delivering impressive long term returns. Alecta can cope with volatility because of its belief that investing is a long-distance game where 'true value' always triumphs in the end.
Second, founded on fundamental analysis with a sharp focus on costs, the reported home bias seems natural, since Sweden boasts a high ratio of successful large multinational enterprises. Furthermore, the domestic bias opens up the opportunity for Alecta to act as an engaged active shareholder consistent with its goal of strong long-term returns.
Third, Alecta duly recognises that its portfolio's relatively high equity and bond weights exposes it to mark-to-market risk in times of volatility.
Accordingly, it is working towards doubling its allocation to alternatives from 10% to 20% and upping real estate to 15%, infrastructure to 3% and alternative credit to 2%. The inherent illiquidity premia and longer horizons of these assets sit comfortably with Alecta's long-term approach.
Benefits of engagement
The stereotype of engagement as a box-ticking exercise using a boilerplate narrative never gained currency at Alecta. Instead, engagement with investee companies is conducted at different levels – the board of directors, the CEO, the CFO, investor relations inter alia – to create multiple touch points. It aims to develop an understanding of the company's business risks and opportunities as much as its long-term capacity.
The resulting expertise and knowhow are used to enrich the investment process with insights in key areas such as climate change, management quality, board composition, corporate governance, privacy practices, cybersecurity and human rights. Such insights constitute 'structural capital' that is invaluable when an investment is facing a crisis that provokes a market over-reaction. Alecta adopts a less binary approach, which often inspires a fruitful contrarian stance.
Structural capital, if properly managed, not only lowers transaction costs, it also delivers an information edge that comes from closer collaboration. Furthermore, Alecta believes that to fully leverage this proprietary information it is essential to invest with its own in-house resources.
Those pension plans that outsource investing find that such capital is lost to their external consultants and managers, who leverage it across a large client base, thereby diluting its worth.
The long haul
In contrast, Alecta can embed its structural capital into its 'corporate memory' via long-term holdings in blue chip companies. Of its top 10 holdings currently, five are Nordic companies. It first became a shareholder in Atlas Copco in 1951, Volvo in 1956, Sandvik in 1954 and SEB in 1948.
Additional important holdings in Nordic companies that do not currently make the top 10, are Electrolux since 1957, H&M since 1974, and Handelsbanken and SKF since 1951.
This emphasis on long-term holdings directly rests on the belief that Alecta's fiduciary duty relates to its long-horizon liabilities. Short-term investing is perceived as contrary to its members' wellbeing because it is fraught with problems around market timing, transaction costs and the constant search for 'mispriced' investments, which is challenging to spot in liquid and transparent markets.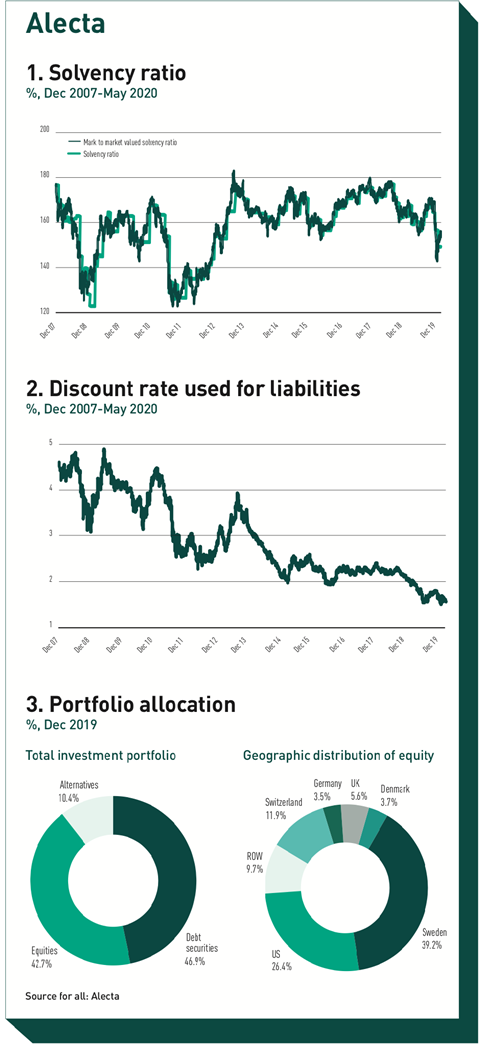 In contrast, Alecta prefers to invest in so-called cash flow compounders – companies with attractive and stable dividends, rising free cash flow, an admired brand, a durable franchise, strong pricing power and, above all, a low market beta to contain asset price volatility.
Notably, Alecta does not sit on any boards in its equity holdings. Instead, it adds value by getting involved in the process of identifying, recruiting and appointing board directors. Alecta sits on about 20 nomination committees (NCs) along with 3-4 other shareholders. The NCs prepare the election and remuneration of directors and the auditors. This process creates conditions for well-informed decision making. Regardless of how they are appointed, members of the NCs seek to promote the common interests of all shareholders.
Simplicity is key
Investing, like tennis, is often viewed as a loser's game: one in which the winner is the one who makes fewest mistakes. Over the past 30 years, pension plans have learnt one fact of life: when it comes to asset allocation, there is the world of theory and the world of practice. Ex post returns rarely match ex ante promises.
One of the key reasons is implementation leakage: errors made by pension plans themselves in designing and implementing their portfolios that only become evident in hindsight.
For Alecta, in-house investing has served to reduce the factors that typically cause leakage: high fees and charges, poor manager selection, unintended portfolio drifts, over-trading, and use of complex instruments and excessive leverage to juice up returns.
Alecta's approach to investing is devoid of bells and whistles. It is based on the time-honoured simple investment wisdom: buy what you understand, understand what you buy and allow time to do the trick.
Magnus Billing is CEO of Alecta and Amin Rajan is CEO of CREATE-Research and a member of the 300 Club