EIOPA has postponed its review of the implementation of IORP II
The authority is expected to review the methodology for its 2022 IORP stress tests
Costs and risk management are coming under the regulator's spotlight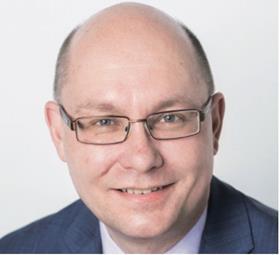 Almost three years on from the effective date for the implementation of IORP II, the directive is still being worked on, amended and adapted by Europe's regulators. What will 2022 bring for the regulation of the EU's pension funds?
Ireland was one of the last countries to transpose IORP II into national law, completing the process in April 2021 – more than two years after the deadline put in place by the European Commission.
The national rulebook was finally updated in November 2021 with the publication of an updated Code of Practice by the Pensions Authority and new legislation, enacted through changes to the Pensions Act 1990. However, even after months of debate, consultations and amendments, there is still a lack of clarity on some quite fundamental issues.
For example, the new rulebook states that defined contribution (DC) and defined benefit (DB) schemes must invest predominantly in "regulated markets". In a note to clients circulated on 6 December 2021, consultancy LCP warned that the apparent definition of "regulated markets" – markets overseen by an EU member state – could be overly restrictive to schemes seeking to diversify globally. LCP added that "the potential consequences seem very wide-ranging".
On the positive side, LCP continued, a seemingly minor change to rules regarding bulk transfers could prove a boon to some schemes. Trustees now need to give members only one month's notice before a transfer is enacted, half the previous notice period required.
Meanwhile, the new Code of Practice includes tighter rules about asset and liability assessments for DB schemes. The Pensions Authority now requires trustee boards to conduct assessments often enough to ensure they have a full and up-to-date understanding of their scheme's position and projected cash flows.
Trustees will also be required to make use of the regulator's new financial risk assessment tool.
Insight Investment – which has more than 50 Irish pension scheme clients – has recently voiced concern about poorly funded schemes choosing to wind up rather than adapt to comply with the IORP II directive.
The delay in transposition means Ireland is "still some way behind in terms of implementation", says Jerry Moriarty, CEO of the Irish Association of Pension Funds.
"Our priority will be providing guidance for our members on how they can comply and sharing best practices so they can do that in an efficient and pragmatic way," he explains.
Delays upon delays
As revealed by IPE in June 2021, the European Insurance and Occupational Pensions Authority (EIOPA) and the European Commission are expecting to delay the first formal review and assessment of IORP II until 2024. It was initially scheduled for January 2023, but a spokesperson for the Commission told IPE that a delay was possible. It has yet to confirm a new date for the review.
Matti Leppälä, secretary general and CEO of PensionsEurope, says his organisation is likely to carry out its own assessment of how IORP II has been implemented across the EU, to help it "understand how these new measures have been implemented at the national level and whether they are effective and instrumental to reach the objectives that the EU co-legislator meant to achieve".
He adds: "This analytical work is essential for understanding what works and what does not. Only then will the trade body turn its attention to the Commission's review, with which it wants to engage proactively.
Regardless of any delay, Pensions-Europe expects EIOPA to begin information-gathering early in 2022 ahead of the review.
"For us it will be key to closely follow this process and to advocate in the best interest of our members," says Leppälä. "We want to have a proactive approach on the next review, identifying areas to advocate with constructive proposals for the improvement of the current provisions.
"Finally, it will be important to also look at the follow-up of other actions on IORPs, such as those included in the Capital Markets Union Action Plan, [such as the] pension dashboard and tracking services, and the sustainable finance legislation."
Stress test prep
One certainty for 2022 is that EIOPA will be conducting its latest stress tests of pension funds subject to the IORP II directive.
The previous test, carried out in 2019, shortly before the onset of Covid-19, found that an adverse scenario – characterised by sharply widening credit spreads and "a sudden reassessment of risk premia" – could lead to shortfalls of between €180bn and €216bn depending on the methodology.
The reality was less severe for many pension funds, and Pensions-Europe is keen to ensure that the next stress test is more reflective of reality – and therefore more useful.
The trade body expressed concern that EIOPA's focus on the insurance sector meant it did not appreciate the nuances of occupational pension funds. Subsequently, according to Leppälä, discussions between EIOPA and PensionsEurope have been fruitful.
"We have had very close, good, and constructive dialogue with EIOPA on its IORP stress testing methodology over the past years," he says. "Furthermore, following the joint stakeholder feedback by PensionsEurope and AEIP to EIOPA's [discussion paper], we had a follow-up call with EIOPA and they agreed with many of our concerns and suggestions."
EIOPA was due to publish the final version of the discussion paper in December, with an "informal consultation" scheduled for January, Leppälä says, covering technical specifications of the stress tests.
EIOPA has also been vocal on issues such as risk management and cost transparency, and has met strong resistance on both issues.
Defined contribution (DC) schemes that fall under the IORP II directive have been told to include quantitative assessments of operational risks into their long-term risk management models, in light of the ongoing shift from defined benefit to DC pension provision. The authority said that "a risk-sensitive supervisory approach to DC risk management is necessary to ensure that risks borne by DC IORPs and members and beneficiaries are appropriately managed and supervised".
However, the Occupational Stakeholder Pensions Group (OSPG) has warned that such a demand goes beyond the scope of IORP II, and therefore individual schemes should be left to determine the best way of measuring and managing such risks.
On cost issues, the regulator has suggested a top-level costs and charges template to be developed to allow national supervisors to monitor information and pension funds to better access data from asset managers and service providers. Ultimately, EIOPA says, this information could be used to assess value for money.
PensionsEurope, however, hit back and reiterated the importance of understanding different national systems. The social partner model in particular plays a key role in cost management, it argued. The trade body added pointedly: "We observe that administration and asset management costs are trending downward, although costs associated with regulation is slowing this trend." It also inferred that the plan could be outside the scope of the directive.
EIOPA is clearly flexing its muscles now that IORP II is bedding in. Pension funds will have to keep a watchful eye on European regulation for the foreseeable future.