The world is ageing and the liberal democracies in the developed markets are among the fastest in that respect. China, having had 35 years of a one child policy from 1980 to 2015, also faces the challenges of dealing with a rapidly ageing population. Many working adults face a future of caring for two parents and four grandparents as a result.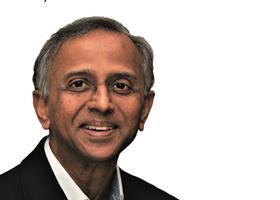 How societies, whether free market liberal democracies or autocracies like China, deal with their elderly is a clear measure of success in the battle of ideologies that is being played out across the globe. Can free markets provide the solutions to enable the developed democracies of Europe to create happy, healthy and worthwhile lives for the elderly? How much support does the state need to give and where can the private sector most effectively add value?
There are no easy answers to those questions, and it can be difficult to disentangle the impact of cultural norms in Asia for example, where extended multi-generational families are common, from the role of the state and of private enterprise. Yet there are ideas that can be carried across from very different societies that have value elsewhere.
In Europe and the wider western world, loneliness can be the major issue for the elderly that society has not been able to deal with adequately. But anyone who has wondered around the parks of Beijing or Shanghai, in the summer months, cannot help but be impressed by the numbers of the elderly taking part in ballroom dancing, tai chi, singing and other forms of communal and social interactions in the open air.
If society is to benefit from capitalism, then capitalism has to be able to provide solutions to the challenges that face society. That may be self-evident, but often, as in the case of climate change, and the COVID pandemic, it requires government and even international agreements to make substantial progress. The challenge of creating fulfilling lives for the elderly is perhaps, something where the private sector may actually be able to make enormous strides on its own.
Yet there appears to be a huge gap in countries like the UK, where living in a residential care home costs on average over £700 (€820) per week. Three of the largest UK care-home groups are highly leveraged and owned by private equity firms, and Jeremy Hunt, a former UK health secretary, said in December that the UK's competition watchdog should investigate the finances of some of the UK's biggest providers.
In the UK, the inability to provide affordable ongoing care is a prime cause for hospital beds being blocked by elderly patients, not because they are not ill and require longer stays in hospital, but because they need assistance that is not available and are therefore unable to leave hospital.
"We need to harness and embrace the knowledge out there across finance, social care, health care, policy, technology, design, architecture, sustainability and more to find better solutions" - Rachel Melsom
Pension funds exist to provide financial benefits to their members on retirement. Yet that may be only one facet of what is required to make their retirement lives happy and fulfilling.
I recently spoke to Rachel Melsom, founder director of Medical Matrix Consulting, architect of the Tobacco Free Portfolios campaign, and one of the founders of the UK's
Silver Linings initiative. Silver Linings seeks to stimulate the private sector to provide solutions in terms of new, investible, implementable ideas for caring for the older generations.
As she explained, having elderly relatives makes you aware that what everybody takes for granted and thinks is going to be there, is not there when they need it, and life is not always easy for them.
"If pension funds are generating funds for their beneficiaries, but those beneficiaries aren't having access to any of the stuff they need, there's a mismatch because those funds could be invested in appropriately revenue generating commercially successful ventures that are for the benefit of beneficiaries," Melsom says.
The Silver Linings initiative is trying to create new businesses focused on proving solutions to the problems faced by the elderly, which would be profitable enterprises in their own right and hence potentially suitable investments for long-term investors such as pension funds.
"We need to harness and embrace the knowledge out there across finance, social care, health care, policy, technology, design, architecture, sustainability and more to find better solutions together."
As Melsom points out, longevity figures indicate that lifespans in the UK have stagnated and may even be falling. What is required is to increase the number of years that people can live a healthy life.
UK social entrepreneur Tina Woods, founder of Collider Health, has set up the What Works Centre for Wellbeing, with the belief that "improving people's wellbeing is the ultimate goal of effective policy and community action".
Silver Linings, says Melsom, has the same philosophy but is aimed at stimulating the private sector. Its objective is to create businesses that can improve the wellbeing of the elderly by having a positive impact on a person's health and ability to remain mobile and independent without having to call on the resources of care organisations.
Ensuring a healthy old age also means educating the young about healthier lifestyles – avoiding smoking, taking regular exercise and sticking to a healthy diet.
Creating and maintaining initiatives that contribute to more years of healthy active life for the elderly is a challenge and an opportunity for the private sector as Europe's population ages.
The great success currently experienced by the European venture capital industry suggests that Europe is neither short of ideas nor of money to develop them. But what the Silver Linings initiative suggests is that more effort should be spent by entrepreneurs on developing ideas for tackling one of Europe's most intractable issues – ageing populations.
Opportunities lie in changing social behaviour to accommodate an ageing population – perhaps groups of entrepreneurs could promote the Chinese example of dancing in the parks by offering a service to Europe's local authorities to organise similar open air park events for the elderly over summer.
"What we set Silver Linings up to do is to raise awareness of the issue, get people to generate their ideas and put them in front of people with money," explains Melsom. It is still early days in the initiative. So far, Silver Linings has set up an initial and very successful trawl for ideas. The next step is generating viable business plans for the most attractive ideas that could produce attractive financial returns for pension funds as well as better lives for their own retirees.
Joseph Mariathasan is a contributing editor to IPE and a director of GIST Advisory