Companies and financial institutions are under pressure to report on Scope 3 gas emissions
Organisations resisting Scope 3 disclosures highlight data complexity and duplication
Others say this provides systemic insights
Disclosure proposals by the US Securities and Exchange Commission (SEC) in March could guide the regulatory searchlight beyond companies' direct and indirect C02 emissions (Scope 1 and 2) and towards upstream and downstream (Scope 3) emissions.
Some corporations and financial institutions, however, have resisted such disclosure measures. Oil company ExxonMobil stated in April 2021 that "Scope 3 emissions do not provide meaningful insight into the company's emission-reduction performance".
Direct emissions disclosures, it said, are within the direct control of a company and thus provide more useful insight. By contrast, Scope 3 data could be unreliable, it suggested, due to "potential duplication, inconsistencies and inaccuracies". Alongside double counting, unreliable and scarce data, complexity is another argument raised against Scope 3.
Oliver Marchand, global head of environmental, social and governance (ESG) research and development at ratings provider MSCI, identifies several types of double counting. They include overlapping emissions scopes, value chains, and asset classes, as well as complex organisational boundaries, which can cause double counting due to multiple ownership of investees, liquidations and acquisitions.
For example, a financial institution disclosing Scope 3 emissions would engage in double counting if one of its funds contained companies in the same supply chain – such as steel production and car manufacture. This is because disclosing on Scope 3 entails adding the Scope 1 (direct), Scope 2 (indirect), and Scope 3 data of each company. This means emissions disclosures overlap. Another type of double counting may occur through overlapping asset classes if a financial institution reports on emissions relating to an enterprise for which it holds both equity and debt in two separate funds.
Such duplication has caused concern in the financial and corporate communities using the data for specific purposes, says Marchand. "If you want to estimate carbon reduction costs, for instance, you can take Scope 3 emissions and multiply by a carbon price. But that's not possible because those emissions footprints are multiple times double counted. That's a big issue," he says.
Positives in duplication
But advocates of Scope 3 emissions reporting view duplication in a different light. "Double counting is helpful and necessary," says Thomas Höhne-Sparborth, head of sustainability research at Lombard Odier. Indeed, he suggests critics of double counting in Scope 3 emissions reporting overlook one of its main objectives. This is to develop a systems-level view of the company's environmental position across the whole value chain. "To understand how climate is going to affect companies in your portfolio, you need to have a pretty comprehensive understanding of the transition and all the indirect system effects that is going to create."
Whereas Scope 1 and 2 reporting provide information about the individual links in the value chain, Scope 3 provides a key insight into the relationships between them, as well as a picture of the whole chain to each link. Over time, Scope 3 disclosures by the individual links also create a multilayered awareness of environmental impacts and risks to financial institutions. These may themselves be reporting on Scope 3 and are considered by Scope 3 proponents to be part of the chain.
"Scope 3 reporting enables you to address the hotspots in a portfolio and is important as a map to understand where the consequences [of GHG emissions] are," says Alberto Carrillo Pineda, managing director and co-founder of nonprofit the Science Based Targets initiative (SBTi).
In that context, duplication of emissions reporting is desirable, says Höhne-Sparborth. It may highlight the existence of a problem affecting individual entities that could have compound effects within a portfolio. For example, both an airline company and a jet fuel producer would be affected by carbon pricing. Omitting the GHG emissions of the airline company to avoid duplication could distort the understanding of interrelated risks in the fund, he suggests. "When it comes to assessing financial exposure, you want to double count."
Such apparent inaccuracies in Scope 3 reporting could have more serious consequence when applying it to other uses, however. "One use case where you do want an accurate figure without double counting is if you want to offset emissions as an investor. That is a case where you want to adjust for double counting," says Höhne-Sparborth.
Disentangling the differing purposes of carbon emissions accounting is the key to interpreting and addressing duplication appropriately, according to Scope 3 campaigners. This may be clarified by industry standards, such as the GHG Accounting and Reporting Standard released in November 2020 by the Partnership for Carbon Accounting Financials (PCAF), an initiative led by banks. This is based on the World Resources Institute's Greenhouse Gas Protocol, a high-level accounting standard launched in 2011 and employed across many sectors.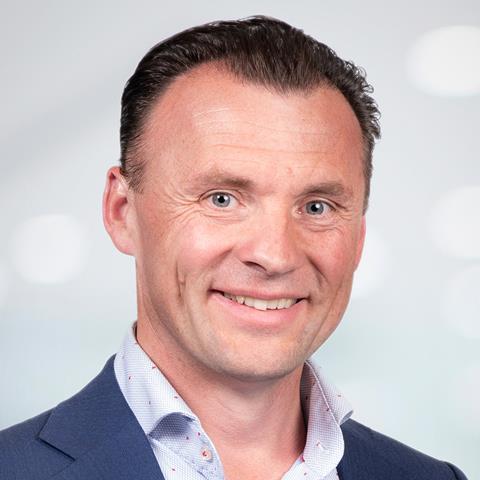 Giel Linthorst, executive director of PCAF, believes accountability is one of four reasons to use Scope 3 for carbon accounting. "Responsibility and risk assessment are two main drivers for Scope 3 emissions reporting," he says, in addition to transparency and product innovation.
Failure to acknowledge two key drivers could, of course, have provoked the data objections raised by some carbon-intensive companies, since many of these do not agree with the Scope 3 concept in the first place. Most Scope 3 emissions from the oil and gas industry's products are located downstream in road transport and buildings, for example. Consequently, campaigners can use Scope 3 disclosures to blame them for climate change.
Not naming and shaming
Emphasising the climate risk assessment objective is one technique applied to promote Scope 3 reporting. This may make it more acceptable, especially to financial institutions, Höhne-Sparborth of Lombard Odier says. "Understanding who's responsible for emissions [throughout the supply chain] is not a name-and-shame game," he states.
"Oil and gas companies are clearly exposed to a high carbon portion of the economy and therefore need to transition, so for investors it's absolutely material to understand that." That argument presumes an acceptance of climate change regulation that could affect industries and products globally, of course, policies the fossil fuel sector has frequently opposed.
According to Carrillo Pineda, most data-based objections to Scope 3 reporting are easy to demolish. "My view is…. that Scope 3 accounting issues are used as an excuse not to take sufficient action on indirect emissions." This can include, for instance, changing one's business model or switching suppliers on the basis of emissions performance. "Scope 3 reporting is about taking responsibility and considering other impacts that occur upstream and downstream."
It is an intricate process to apply standards. For example, an international bank could finance a legal entity in a European country that is part of a global corporation with multiple subsidiaries worldwide. The corporation does not report at the national level but at the global level. "The challenge is how a bank aggregates and consolidates its loan to the subsidiary into the total holding…. and how to take a share of emissions and report it at the holding level," says PCAF's Linthorst.
In the nebulous world of financial services, the definition of Scope 1 may be more controversial than in sectors more obviously shaped by physical boundaries. The definition of Scope 1, of course, affects the definitions of Scope 2 and Scope 3.
In the PCAF standard, ownership of the asset would determine Scope 1. According to Linthorst, it can be defined according to one of three principles selected by the Scope 3 reporting entity: equity share, financial control or operational control. If individual financial organisations separately select different principles, analytical problems could ensue. The definition of control itself may also be difficult to outline.
If, for instance, a financial adviser advises a client to buy stock in an automotive company, some claim that adviser controls carbon emissions. "It's not quite clear how you can account for something as vague as giving advice on this…. it's legitimately complex stuff," says Höhne-Sparborth of Lombard Odier.
Comparing like with like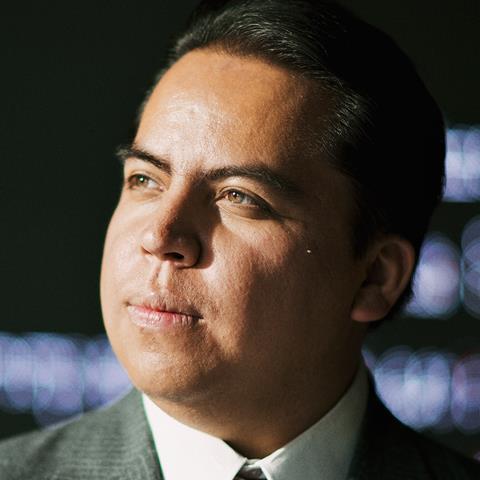 Linthorst sees false comparisons as another concern, noting regulator and NGO tendencies to compare retail and commercial banks. "You wouldn't compare a steel with a cement company. Retail banks by nature have lower emissions and are a different business from commercial banks. However, you can compare emissions from the mortgage book of a retail and commercial bank."
Few companies in the financial sector currently make Scope 3 disclosures. According to MSCI, 80 out of 10,000 listed companies in its ACWI Investable Market index (IMI) are reporting adequately on Scope 3 emissions – equivalent to 0.8%. "The reporting situation on Scope 3 is quite bad, has quite a lot of holes and is very inconsistent and limited," says MSCI's Marchand.
Meanwhile, data provider Clarity AI finds that 66% of companies that report emissions data to CDP have reduction targets in place, but only 21% have targets that include Scope 3 emissions.
Linthorst is optimistic that Scope 3 reporting is growing, however. "We are pleased about the progress made so far; within a year most of the financial institutions have started to report on emissions for certain parts of their portfolio, with recognition that they will move up and get to larger coverage," he says.