The UK's report into the Economics of Diversity, the Dasgupta review, highlights that our economic model is not sustainable. The increase in wealth, life expectancy and the rises in living standards has had a detrimental effect on natural capital.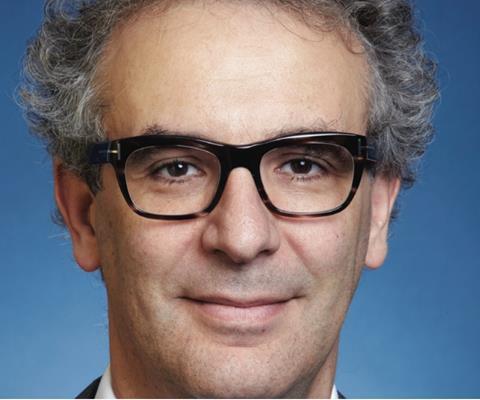 The world is living on borrowed time and must ensure that capital is allocated differently, in a way that creates a fair return for all, including nature.
A growing number of investors aim to address these issues. Still, their efforts will be unsuccessful if the conflict of interests inherent in the ESG 'industry' are not decisively addressed.
For the past year, I have been part of a World Economic Forum working group on Transformational Investment, aiming to convert a global systemic risk into a sustainable return. It is a noble goal, ensuring that capital earns a 'fair return' for both investors and society. This is the opposite view from Milton Friedman's opinion that "the social responsibility of business is to increase its profits", as highlighted in a DWS report from 20201.
In a more recent paper2, I argued that a 'transformational investment' requires a 'transformational framework'. A transformational investment will not succeed without changes in how we operate. To achieve such frameworks, three objectives must be met:
• Clarity about what ESG stands for: we must ensure that the layman is clear about sustainability and ESG investment. Today, many investors still think that ESG investing is about having a positive impact on the world, whereas it is about explicitly integrating the risks of ESG factors into the investment process. A clear taxonomy of materiality including 'inside out' versus 'outside in' – referring to impacts on companies from outside and the impacts of companies externally – must be applied globally.
• Incentive for impact investing: why should an investment product not considering the negative impact of companies on the world have a lower cost than one that is working for a better society? It makes no sense. An economic incentive ought to be created to support the higher costs associated with public market impact investments that aim for real world improvement through strong stewardship.
• Resolve the conflict of interest along the value chain: there are significant conflicts of interests in the ESG investment value chain and they are detrimental to consumers, who face uncertain definitions, higher costs and lack protection as financial products make ESG claims that cannot be verified.
The third point has received little attention until recently, when two things occurred. First, ESMA wrote a letter to the European Commission3, highlighting how "The market for ESG ratings and other assessment tools is currently unregulated and unsupervised. When combined with increasing regulatory demands for consideration of ESG information, there are increased risks of greenwashing, capital misallocation and products mis-selling."
Then came a formal complaint by Bill Baue, co-founder of r3.0, an organisation that promotes redesign for resilience and regeneration, to the board of the Science Based Targets initiative (SBTi) about potential conflict of interests. The complaint centred around the proposed methodologies used to guide companies and investors towards net zero, which, according to Baue, are not driven by science. This is relevant as SBTi is amongst the most independent frameworks available when it comes to assessing companies' plans on their path to net zero.
The simple reality is that asset managers and asset owners lack the technical expertise to assess either ESG risks and opportunities or the impact that investment has on society. Investors often rely on data vendors for their analysis. ESMA highlights the lack of consistency between the data providers as an issue, but even assuming consistency, there is a fundamental conflict of interest when a single institution: defines the risks; measures the risk; sells the data; and disclaims responsibility if the data is wrong.
It is timely that a paper has been published in Nature4 highlighting the challenges of translating 'climate risk models' into 'financial risk models'. The authors write: "The rules by which climate science can be used appropriately to inform assessments of how climate change will impact financial risk have not yet been developed."
The issue is climate change can be best forecasted over the long-term, from 2050 onwards, but investors need information about the next 30 years. To close the gap we must find new professions.
Since the 1970s, we have lived in a world where markets have been entrusted to find a way that is also good for society, but this self-regulation does not always work – take LIBOR as an example. The 2008 financial crisis was also marred by a conflict of interest as the Basel II framework allowed banks to use their own risk models to define capital requirements. This created incentives to underestimate risk and undercapitalise banks, which suggested a higher level of profitability for banks. In a nutshell, the framework underestimated the conflict of interest existing for management.
The 'separation of powers' is at the core of democratic society and is also embedded into the world of investment. Following the 1929 Wall Street Crash, a system of 'checks and balances' was put in place in accounting, meaning investors can rely on accounts certified by an independent profession, whose services are paid by listed companies and regulated by government.
Yet today the sustainable investor is left at the mercy of the market, abandoned by the state and the accounting profession5, and is in the hands of expensive and conflicted data providers that may or may not help the investor allocate capital.
Regulating ESG data providers is a good first step, but the bigger question is why governments are not establishing a task force to ensure that ESG data suppliers lose their separate status and become accessible to all in the same way as financial data is provided.
As we must address this climate crisis with urgency, we require a common way to measure progress using a commonly defined standard controlled by properly accountable institutions, available to all at no additional cost, this will then have a chance of eliminating pervading conflicts of interest.
1 DWS Research Institute (September 2020). Stakeholders vs Shareholders
2 DWS Research Institute (November 2020). A transformational framework for Water Risk
3 https://bit.ly/38rKbMvs
4 https://go.nature.com/3bxHb3j
5 The trustees of the IFRS Foundation launched a consultation in 2020 about launching a Sustainability Standards Board. However, the debate is still ongoing. It may take a decade before we find an agreement on what to measure. In the meantime, greenwashing may become rampant
Francesco Curto is global head of research at DWS