Last December, Accountancy Europe raised the urgent need for a global corporate reporting structure in a paper titled 'Interconnected Standard Setting for Corporate Reporting'
There are many initiatives that address sustainability reporting, often referred to as non-financial information (NFI). These include the Global Reporting Initiative (GRI), the Task Force on Climate-related Financial Disclosures (TCFD), the Sustainability Accounting Standards Board (SASB), the Climate Disclosure Standards Board (CDSB) and CDP (formerly the Carbon Disclosure Project). The paper looked into establishing a standard setter to harmonise these and link them to financial information.
Stakeholders are interested in how companies deal with social or environmental issues and create long-term value. In addition, 80% of corporate value is now represented by non-monetary metrics such as intellectual property, reputation, and trust. Financial and NFI are both needed to understand companies' full performance, impacts and dependencies.
Having trust in NFI disclosures is crucial. As the Green Deal of the European Commission (EC) shows, there is momentum for greening the financial system and a political will to steer capital towards sustainable investments.
Investors and the public also expect businesses to play a larger role in transitioning sustainable economies and contributing to the UN Sustainable Development Goals (SDGs). Firms understand they need to create a positive impact if they want to thrive and deliver sustainable long-term value.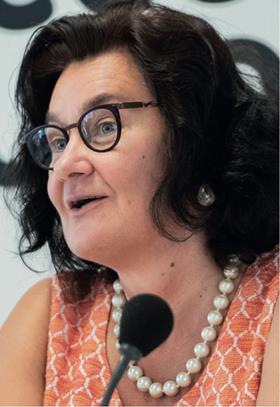 In response to these demands, companies are providing broader NFI in disclosures. However, this is often inconsistent, increasing the potential for greenwashing. Unlike financial information, there are no global standards to report NFI. Hundreds of initiatives are available, allowing companies to selectively disclose their story.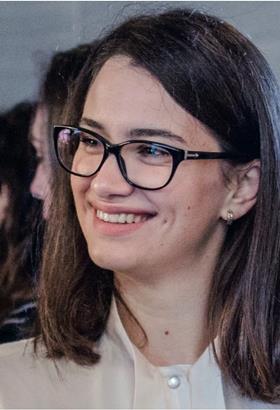 Based on the existing NFI reporting frameworks, the paper evaluates four different approaches to interconnected standards according to nine criteria:
• Urgency: how quickly can approaches be implemented, in the light of existential challenges such as climate change?
• Global or local: how do the approaches address global issues while taking account of regional or local priorities?
• Oversight: how can the public and private players effectively collaborate to oversee interconnected standard setting?
• Due process: how are the principles in our 2017 paper 'Standard Setting in the 21st Century' addressed?
• Responding to stakeholder interests: how does the approach engage different stakeholders?
• Framework and metrics: does the approach allow for an interconnected conceptual framework and does it achieve a core set of global metrics for NFI?
• Materiality lens: does the approach expand the financial materiality to include impacts that can become dependencies? • Legal embedding: how would the standards be adopted within jurisdictions?
• Technology: how does the approach harness technology?
The paper presents a global corporate reporting structure as the preferred approach for corporates. The vision could be achieved in stages, and with European leadership, through the collaboration of regulators, companies, investors and NGOs.
This structure should:
• Address urgent global issues;
• Strengthen governance through a collaboration of the public and private sector for oversight and standard setting;
• Transform existing structures to effectively address broader stakeholders' needs;
• Provide a connection between financial and non-financial reporting to create long-term value; and
• Incorporate technology from the start.
This approach would entail the IFRS Foundation becoming a corporate reporting foundation. It would set up an international non-financial reporting standard board (INSB) to formalise NFI reporting standards, and develop core global metrics and disclosures across core topics. The foundation would have a corporate reporting mandate and connect the financial and non-financial standard setters through a conceptual framework.
The model also makes the case for representation of public authorities, multilateral agencies, policy representation and other international bodies through the monitoring body.
Since we published the paper, the EC has announced that it will support a process to develop European non-financial reporting standards. We welcome EU leadership to move us towards one global reporting solution, as we recognise intermediate steps may be needed.
Meanwhile, the EC has opened a consultation to revise the Non-Financial Reporting Directive (2014/95/EU), including a section on the standardisation of NFI reporting. We had previously recommended five steps to strengthen the requirements in this directive, namely to:
• Expand beyond large publicly listed entities;
• Indicate mandatory reporting criteria;
• Require companies to disclose NFI in the annual management report;
• Introduce minimum reporting criteria for forward-looking disclosures; and
• Ensure the reliability of reported information.
Since NFI reporting still lacks global standardisation, it is not yet subject to the same level of assurance as financial information. As NFI reporting evolves, it is important to ensure that the data are verifiable or can be verified in the future. Currently, accountants approach NFI assurance engagements in different ways owing to the various levels of maturity in reporting. Accountancy Europe has issued advice on how to approach NFI assurance. As the demand for assurance on NFI has been growing, we have shown that the practice still varies across member states.
The climate crisis requires one global reporting solution. The EC has shown leadership and we could be one step closer towards a global solution.
Hilde Blomme is deputy CEO and Jona Basha is professional expertise manager at Accountancy Europe