Better disclosure by asset owners is an important mechanism for driving sustainability in investment. Such disclosures allow asset managers and companies to see the importance being assigned to sustainability by asset owners in their investment practices. They help explain how sustainability issues are considered by asset owners in their decision-making, in asset manager selection and in active ownership (company engagement).
They allow stakeholders – beneficiaries, government, wider society – to hold them to account for their approach to sustainability. Finally, they facilitate shared learning and provide an example for others to follow.
In a recent report*, the World Bank outlines a framework for assessing the sustainable investment disclosure by asset owners – based on good practices and international standards for financial sector reporting (including UN PRI Reporting and Assessment Framework, TCFD, the Investment Leadership Group Long-term Disclosure Project, CDP disclosure requirements, the Asset Owners Disclosure Project, SWFI Linaburg-Maduell Transparency Index, VBDO ranking of Dutch pension funds, and the Responsible Investor reporting awards).
The structure aligns with the general process organisations follow when developing and implementing sustainable investment. That is, they clarify their own purpose and mission, and their objectives. They then define their aims and objectives for responsible investment, the responsible strategies that they use and the targets that they set for themselves. They will then move to implementation in the asset classes that they manage.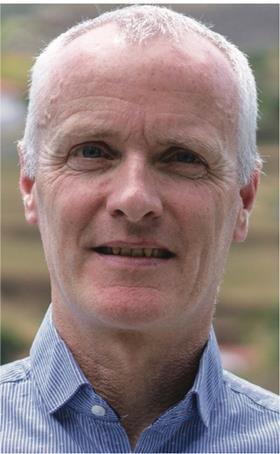 In the checklist, we analyse implementation in three ways. First, we analyse how sustainable investment is implemented in the major asset classes held by the asset owner. Second, we analyse how sustainable investment is implemented in outsourced (or delegated) investment management. Third, we look at climate change (as a specific ESG issue). The checklist is a comprehensive list of the disclosures that should be provided by asset owners when reporting on their sustainable investment activities. This information should enable stakeholders to understand:
• What the organisation is and what its core purpose and objectives are.
• What its beliefs and commitments on sustainable investment are.
• How these beliefs are translated into action.
• Its performance against its beliefs, its commitments and its objectives and targets.
The checklist does not offer a view on the 'right' approach to sustainable investment but on the disclosures that should be provided about the approach to sustainable investment.
We then conducted an initial benchmarking exercise on 10 of the world's largest pension funds which are leaders and highly influential in this field, based on their recent sustainable investment report (or equivalent): Japan's Government Pension Investment Fund; Norges Bank Investment Management; the US Federal Retirement Thrift; South Korea's National Pension Service; China's National Social Security Fund; CalPERS; the Canada Pension Plan (CPP); Singapore's Central Provident Fund, and; the Dutch PFZW.
All of these provide extensive disclosures about their organisation, mandates and governance. Those organisations that have made commitments to sustainable investment provide similarly good disclosures. The lower average can be explained by some funds having only recently developed their sustainable investment objectives and strategies, and their disclosures are lagging.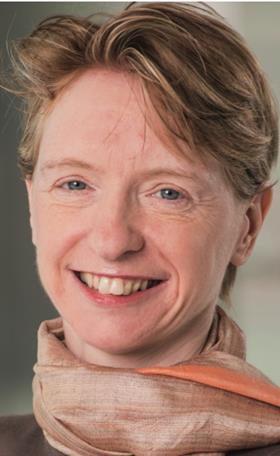 What the results also tell us is that the disclosures about these asset owners' overall organisational approach to sustainable investment is not matched by the disclosures they provide about their implementation of their commitments, in terms of how these are implemented in listed equities, in delegated (outsourced) investment management or in the specific case of climate change. We focused on listed equity as this is the most common asset class across the funds surveyed. We also note that, for other asset classes, the average and maximum scores are lower. The one exception is real estate where a number of the pension funds use building ratings standards such as the Global Real Estate Sustainability Benchmark (GRESB) to structure their reporting.
Two wider reflections can be made. The first is that many asset owners have additional information that they do not disclose. For example, some noted that they engage with stakeholders but choose not to publish this. The second is that many are not using their asset managers to support their reporting. Many of the asset managers provide, or can provide, significant information that can support reporting. Yet this information is often not available through the asset owner's website, meaning that it is difficult for stakeholders to gain a full picture of the asset owner's approach to responsible investment or the outcomes and impacts that result from these efforts.
The results of this exercise – which focused on leading asset owners – can be taken as a proxy for how far institutional investors, and the financial sector as a whole, has come, and how far it still has to go. The asset owners surveyed do a good job of describing themselves and their mandates, and of their approaches to sustainable investment. However, they struggle with reporting on the detail of how they actually embed these practices in their investment portfolios, in the manner in which they mandate their external managers to follow such practices, and in how they apply these commitments to a specific issue such as climate change.
Our hope is that this checklist will support asset owners in their reporting and, critically, in their implementation of sustainable investment. It provides a framework for action and, for asset owners starting on their sustainable investment journey, can be used as a gap analysis to identify where action might be required. The exercise will be repeated to map progress in reporting, and the adoption of sustainable investment practices overall and the number of funds analysed will increase. The World Bank team is also using the framework to benchmark the practice of funds in emerging markets to help spread good practice and develop regional champions in other regions.
* Sustainable Investment: Best Practice Disclosure Checklist for Pension Funds
Rory Sullivan is CEO of Chronos Sustainability. Fiona Stewart is lead financial sector specialist, part of the long-term finance team at the World Bank