The UK's chancellor of the exchequer, Rishi Sunak, has set an ambitious timetable for the launch of a new UK-authorised fund vehicle, the Long-Term Asset Fund (LTAF), by the end of 2021. The LTAF is envisaged to simultaneously help achieve several policy goals by directing pension savings into alternative investments.
● Long-Term Asset Funds will offer UK pension funds a safer way to invest in private equity
● They are seen as one tool to help alleviate difficulties generated by COVID and Brexit
The UK's chancellor of the exchequer, Rishi Sunak, has set an ambitious timetable for the launch of a new UK-authorised fund vehicle, the Long-Term Asset Fund (LTAF), by the end of 2021. The LTAF is envisaged to simultaneously help achieve several policy goals by directing pension savings into alternative investments.
As the UK emerges from the twin challenges of COVID-19 and Brexit, the government is searching for innovative ways to make the country more globally competitive and to improve economic growth. The government was elected on a manifesto commitment to 'level up' by spreading economic benefits across the country. Practically, this means large-scale investment in infrastructure, small businesses and green technology.
Policymakers have long viewed retirement savings as a large pool of capital that could be better tapped to fulfil their economic aims. The problem is safely channelling it into productive investments. Savers need good incentives and scheme managers and trustees need to be secure in the knowledge that they are not putting their savers' money at undue risk. Regulatory issues are rife.
Concerns around investor protection have come to the fore lately because of the failure of Woodford Investment Management. The firm's flagship equity income fund ploughed retail investors' money into private and illiquid assets and then was unable to honour the promise to pay out to investors on demand. Regulators are determined not to have a similar scandal.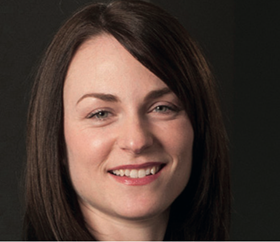 The LTAF is a new UK authorised fund vehicle that seeks to square these different demands. It has far fewer restrictions on its investments than existing vehicles for retail investors. Illiquid assets, such as private equity, private debt and infrastructure, will be permitted. However, unlike most existing retail vehicles, the LTAF will not offer daily dealing. Instead, fund managers will need to align their redemption terms with the liquidity of their underlying assets.
Given the fund's flexibility, it is possible to imagine a variety of LTAFs emerging, some more niche than others. For instance, COVID-recovery funds to support indebted businesses, general infrastructure funds and a variety of ESG-themed schemes are all conceivable under the LTAF banner.
The LTAF's attractiveness to fund managers, retail investors and their advisers is clear: the opportunity to gain higher yields, especially in an environment of chronically low interest rates. Investee companies and public works projects will welcome the potential to increase and diversify their sources of funding. So-called 'retailisation' could work well for individuals and for the wider economy.
Defined contribution (DC) pension schemes and their members are the prime target market for the LTAF. Long-term investments, such as bridges and growth-stage businesses, are judged to be a ready match for the steady flow of monthly scheme contributions.
The welcome development that, on average, we're all living longer poses a problem for DC pension scheme trustees, who need to generate better investment returns, for longer. It is with that in mind that many schemes are increasing their investments in private assets. For instance, NEST, the UK's largest workplace scheme, announced that it intends to increase its private investments from 9% to 15% of its total portfolio. The average UK DC scheme has about 5% of investments in private assets. The LTAF's introduction could facilitate DC schemes' growing demand for illiquid investments.
DC pension scheme trustees currently face several barriers to doing this. First, many trustees are understandably concerned about placing their clients' money into assets that are typically deemed suitable only for professional and sophisticated investors. The LTAF's rules on liquidity management, valuations and other features will seek to allay these fears.
Second, regulatory rules have prevented many DC pension schemes from investing in private assets. Last year, regulators changed the 'permitted links' rules to facilitate pension schemes' ability to invest in these assets although, arguably, they did not go far enough to make meaningful change.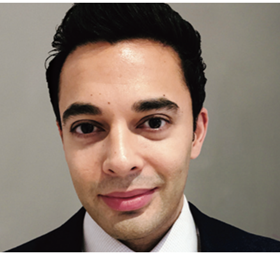 However, the charge cap that applies to the default investment option in workplace DC schemes is also a potential barrier. The cap does not apply to individual funds within the DC default option, but rather to the average fees charged across the default portfolio. This means that an LTAF that charges a management fee in excess of the charge-cap level could be offset by cheaper investments in the portfolio. Although policymakers might consider it helpful to relax the cap to permit DC schemes to invest on a greater scale. After all, most pension savers' money is invested via their schemes' default option, rather than savers making an active decision about how to invest their money.
Finally, there are several operational challenges that will need to be overcome if DC schemes are to offer LTAFs to their members. Platforms will have to be designed to offer daily-dealing funds. Technological changes will need to be made to offer funds that have flexible-dealing terms. Moreover, LTAF managers will need a sensible and robust way to value long-term private assets that will permit DC schemes to regularly report those valuations to their members.
It is hoped that these issues will be resolved over the coming months. The Bank of England has convened a working group to consider how to overcome the LTAF's distribution challenges. The UK's Financial Conduct Authority is due to consult soon on the details of the fund's structure. The UK Treasury is currently consulting on the LTAF's tax neutrality.
The political and technical will, and the demand from investors, appear to be there. The issue is the chancellor's laudable but aggressive timetable. The rush to remove the barriers before 2022 could mean that mistakes are made. The EU's attempt at creating a similar structure in 2015, the European Long-Term Investment Fund (ELTIF), has failed to take off, owing to the fund's design. Poorly-crafted regulations can hamper a fund's launch, possibly fatally.
DC pension scheme trustees will want certainty that the LTAF is right for their scheme members, that it can deliver superior returns while providing the transparency and protection that is necessary. If the LTAF is to be policymakers' silver bullet, they will need to get it right first time.
Lora Froud is an investment management partner and Gavin Haran is head of policy for asset management at Macfarlanes