The International Sustainability Standards Board (ISSB) is a major development. ISSB has rightly made climate risk its initial priority but now has an important choice to make. Will it help investors address climate-related systemic risk or will it continue with 'business as usual', enabling investors to play small?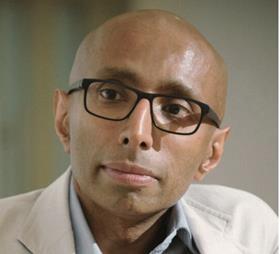 For those new to this choice, climate-related systemic risks affect many industries and countries. Most ESG activity, however, has been about idiosyncratic risk – the risk related to a particular company or asset class. Investment professionals and even regulators seem to assume that aggregating individual disclosures from tens of thousands of companies allows investors to assess climate risks.
This simplistic assumption is dangerous. Factor analysis shows that in globally diversified portfolios, sector and regional contributions to risks and returns outweigh company-specific contributions and the best strategy for dealing with macro risks is to change asset allocation. Beyond this, some macroeconomic risks cannot be diversified and the climate emergency is very likely to be one. Hence corporate disclosures will be less useful in understanding macro risks.
Trying to address climate-related systemic risks by encouraging stock picking is a pointless exercise, even if it delivers alpha in the short term for some. Perhaps climate-related systemic risk is best addressed by rapid decarbonisation, which calls for system-level stewardship and capital re-allocation at the firm level.
It is noteworthy that Jean Rogers, the founding director of the Sustainability Accounting Standards Board recommends that the ISSB should "leverage its vantage point at the centre of 120 jurisdictions to gather metadata on climate-related financial risks, and provide insight about the effectiveness of regional solutions such as carbon-pricing mechanisms, trading schemes, taxes, and sector- or technology-based incentives, towards abating corporate carbon emissions. This metadata is more helpful to global investors facing systemic climate risks in their portfolios than more and more detailed and complex corporate disclosures".
Evolve modern portfolio theory
So what will it take for ISSB to rise to this challenge? In practice, this means that modern portfolio theory (MPT) needs to evolve significantly or be replaced. Yes, it had a transformative and generally positive impact on the industry when it was conceived. But that was in the 1950s, and the way it has been interpreted since has become deeply dysfunctional. Its critical weakness is that it rules out the possibility that investors collectively impact systemic risks. MPT has given rise to shareholder value primacy and fuelled the corporate capture of politics. Together, these developments have deeply undermined not only capitalism but also democracy.
Insider change agents are seeking to bring investment theory and practice into the 21st century. The new theory – universal ownership – is better suited to large institutional investors who have long-term liabilities and who are widely diversified. Universal owners own a slice of the whole economy. Their approach should be built around managing total market value rather than focusing on the individual components. Universal owners thus need to pay more attention to intergenerational concerns and to the sustainability of the economy.
Although the theoretical underpinnings of this new paradigm have broad support, the biggest challenges are practical. The good news is that ISSB can help with all of them.
While ESG investing is said to account for 1 in 3 investment dollars, its real-world value is quite unclear, given that much ESG activity is relatively superficial, based on questionable indices or just focused on chasing ESG alpha. For a more real-world impact, investors need to focus on stewardship: as the Thinking Ahead Institute (Willis Towers Watson) says: "The 20-year story (of pension assets growth) is one of missing the opportunity to influence and mitigate corporate misalignments."
By highlighting the macroeconomic implications, the ISSB will focus investor C-suites on stewardship policy. This will attract staff who are better suited to doing stewardship that is fit for purpose than are analysts or even ESG integration specialists.
Groups that ISSB should work with
• The Global Reporting Initiative – without effective collaboration with GRI, which already has strong sustainability credentials, ISSB will not achieve its desired goal
• The Good Lobby (Europe, Corporate political responsibility)
• Interfaith Center on Corporate Responsibility (North America, stewardship, multiple issues)
• The Predistribution Initiative (global, aligning investment with system-level investing)
• Preventable Surprises (international, forceful stewardship, political power of asset management)
• r3.0 (international, sustainability reporting, thresholds and allocations)
• ShareAction (UK/European, multiple issues including health, stewardship, fund manager accountability)
• The Shareholder Commons (system stewardship through public advocacy, proxy voting, policy change)
• Universal Owner (international, fund managers, climate crisis)
A more macroeconomic focus will also support moves to ensure the senior ESG professional reports directly to the CEO. As I have previously described, there are many greenwashing strategies, including making an unqualified executive (for instance the head of marketing) responsible for sustainability – connecting climate with macroeconomic risk would make this kind of reporting relationship seem ridiculous. It would also help address the cultural norms at US fund managers who have outsized influence. Given that US investment professionals lag their global peers on the climate issue, this is important.
System-level stewardship
A macroeconomic analysis will also help highlight the differences between engagement to boost share price (alpha engagement) versus that designed to lift sector standards (beta or system-level stewardship). Given the very strong bias to the former – not least in the way that investment professionals are incentivised – the ISSB needs to hold itself accountable for helping to re-balance this focus.
Of course, the ISSB is not solely responsible for this re-balancing. It could work with NGOs who are focused on universal ownership, academics and the financial media to highlight how it differs from traditional and ESG investing. It could engage actuarial and legal professional bodies to encourage them to challenge outdated investor thinking (including about fiduciary duty and the over-whelming emphasis on alpha). And it could help embolden investor trade groups to be more assertive with their laggard members. Above all, it could help regulators do what only they can do. The UK's Financial Conduct Authority has made it clear that stewardship is integral to delivering good outcomes for the clients.
Pension funds should nudge the ISSB to play 'big'. This is unlikely to be what large fund managers or the trade groups they dominate will be saying. To be clear, the financial sector in general and the ISSB in particular are not magic bullets. But given that investors are a primary enabler of dysfunctional corporate and market behaviour, investor 'harm reduction' is nothing to be sneezed at. With assets of $50trn (€44trn) and with 15% of this in Europe, pension funds and universal ownership-aligned service providers could help save the global economy, not to mention human civilisation as we know it.
Raj Thamotheram is a senior adviser to Preventable Surprises